Acid Base Practice Problems
These questions will test your understanding of acid-base reactions in organic chemistry; acidity trends, pKa, acid-base equilibria, the mechanism of acid-base reactions, and conjugate acids and bases.
---
Multiple choice questions
Quiz#:262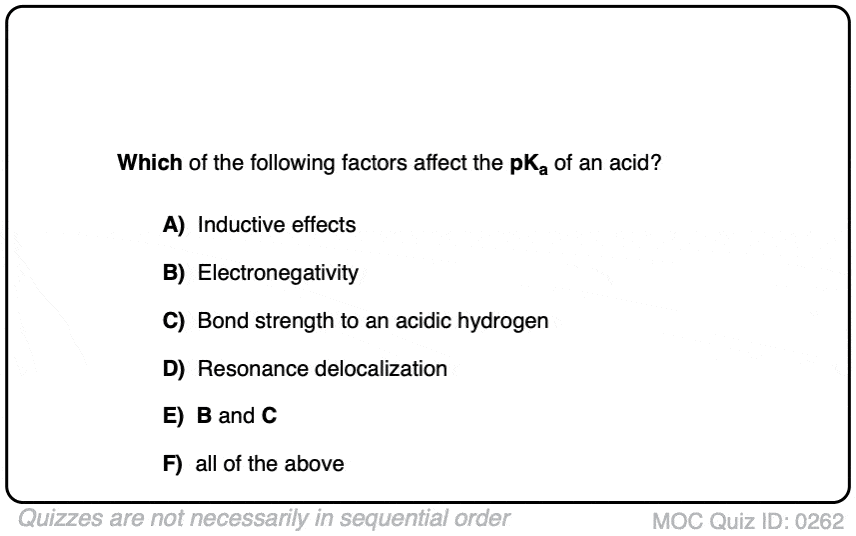 Click to Flip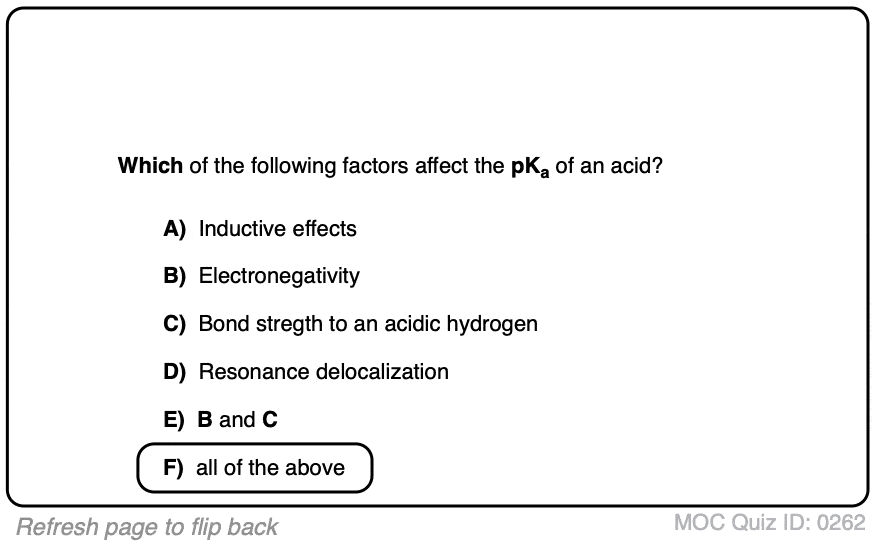 Quiz#:282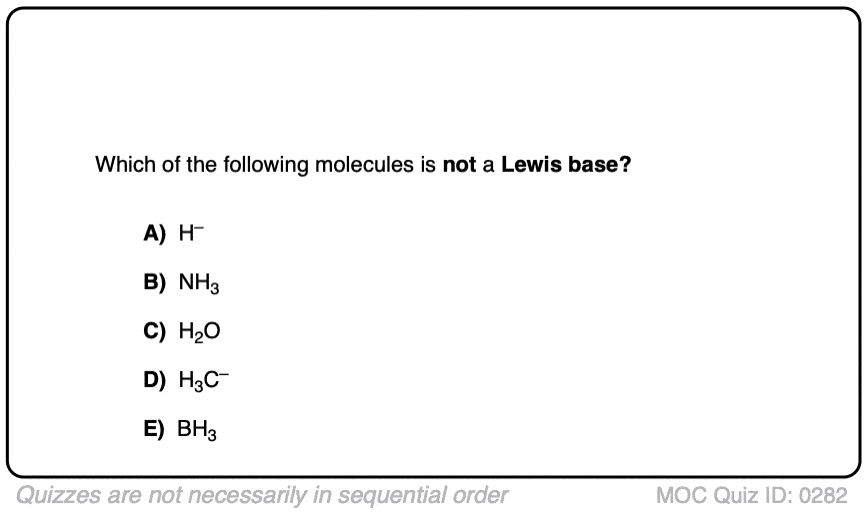 Click to Flip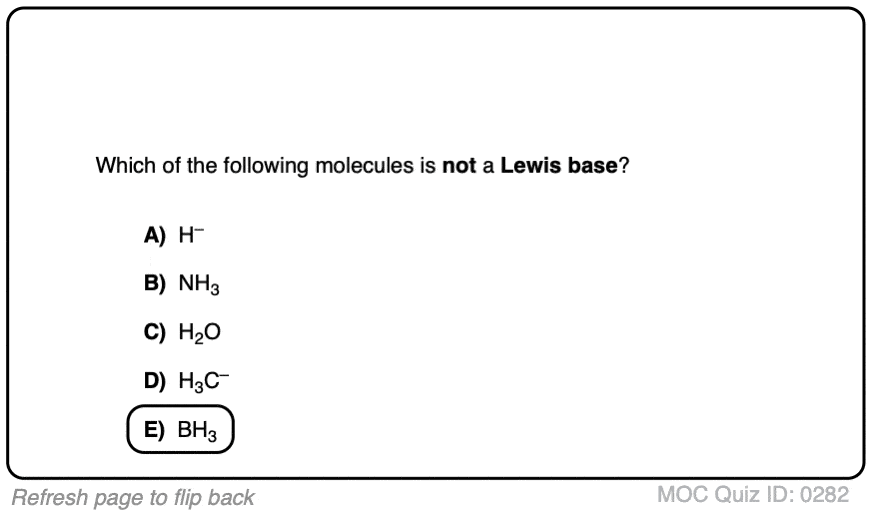 Quiz#:288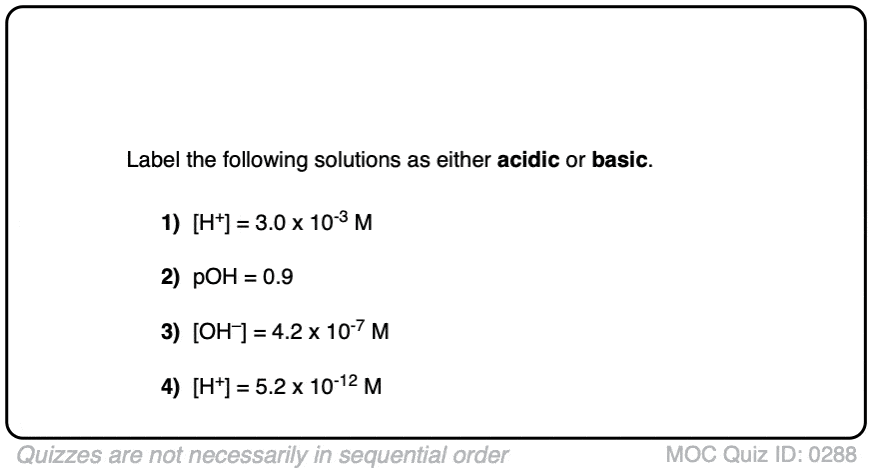 Click to Flip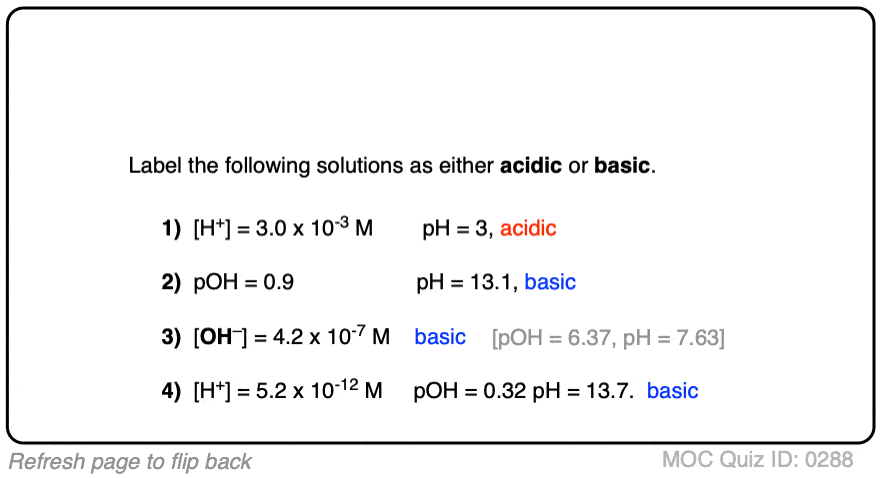 ***Get access to about 44 more Acid-Base quiz questions below by joining the MOC Membership ***
This page is available to MOC Members only.
Sign up here for about 30 cents/ day!