Amine Practice Questions
These practice questions will test you on the nomenclature, reactions, and properties of amines, amides and other nitrogen-containing functional groups.
---
Amine Practice
Nomenclature
Quiz#: 1291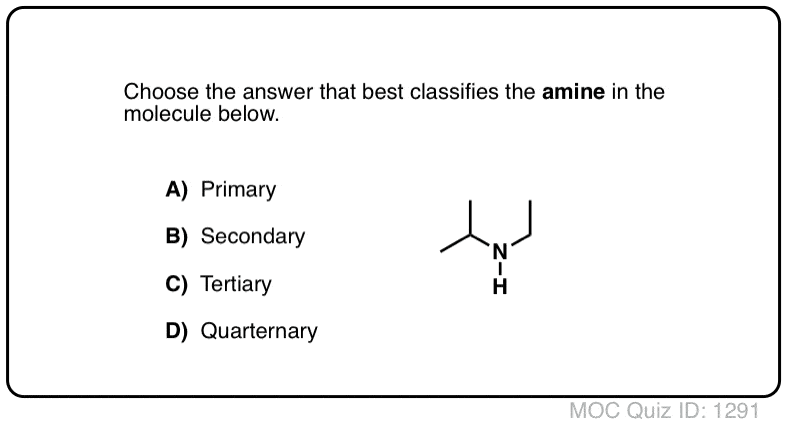 Click to Flip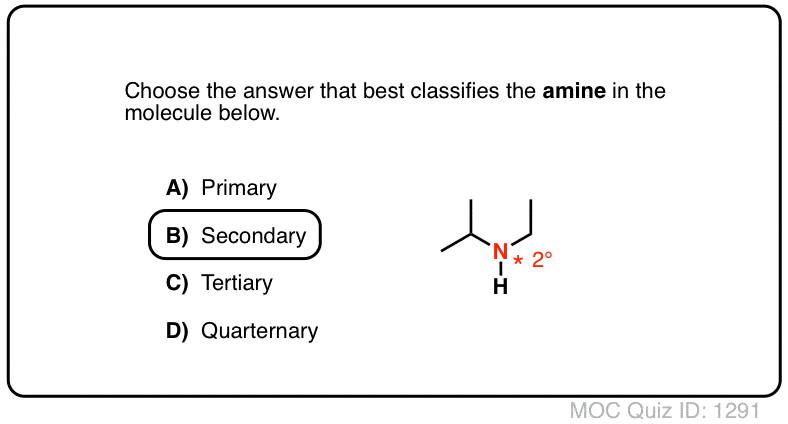 Quiz#: 1292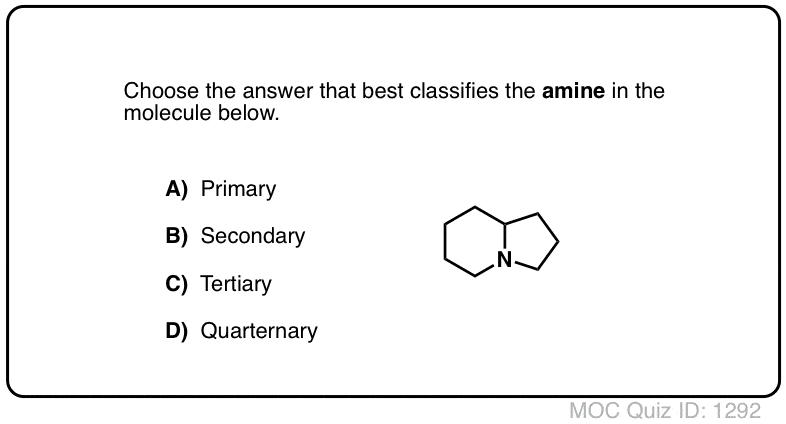 Click to Flip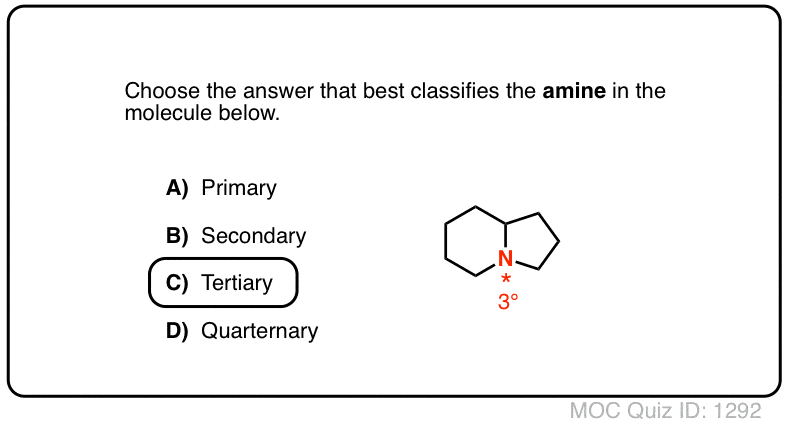 Quiz#: 1293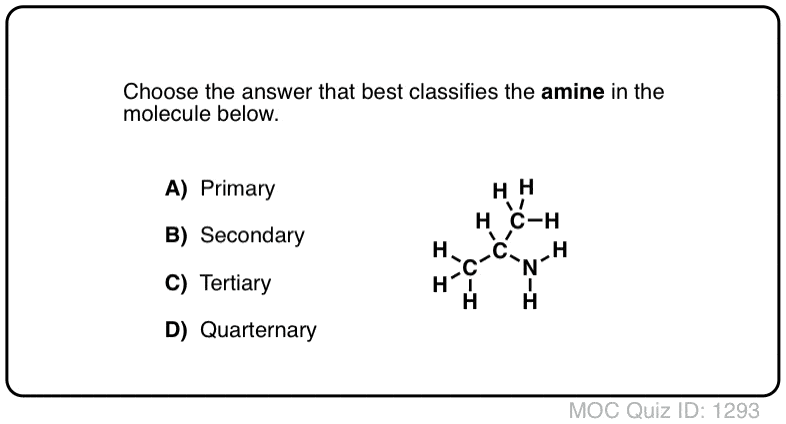 Click to Flip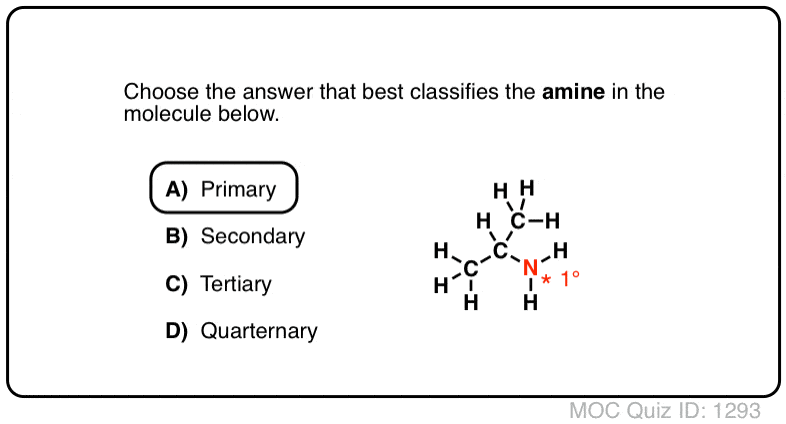 ***Note: 61 more Amine problems available in the Members Area***
This page is available to MOC Members only.
Sign up here for about 30 cents/ day!