Aromatic Reactions and Synthesis Practice
These questions will test your ability to apply sequences of reactions to synthesize various aromatic molecules. Of particular importance are reactions that convert ortho-,para– directors to meta-directors (or vice versa).
---
Simple syntheses (multiple choice)
Quiz#: 537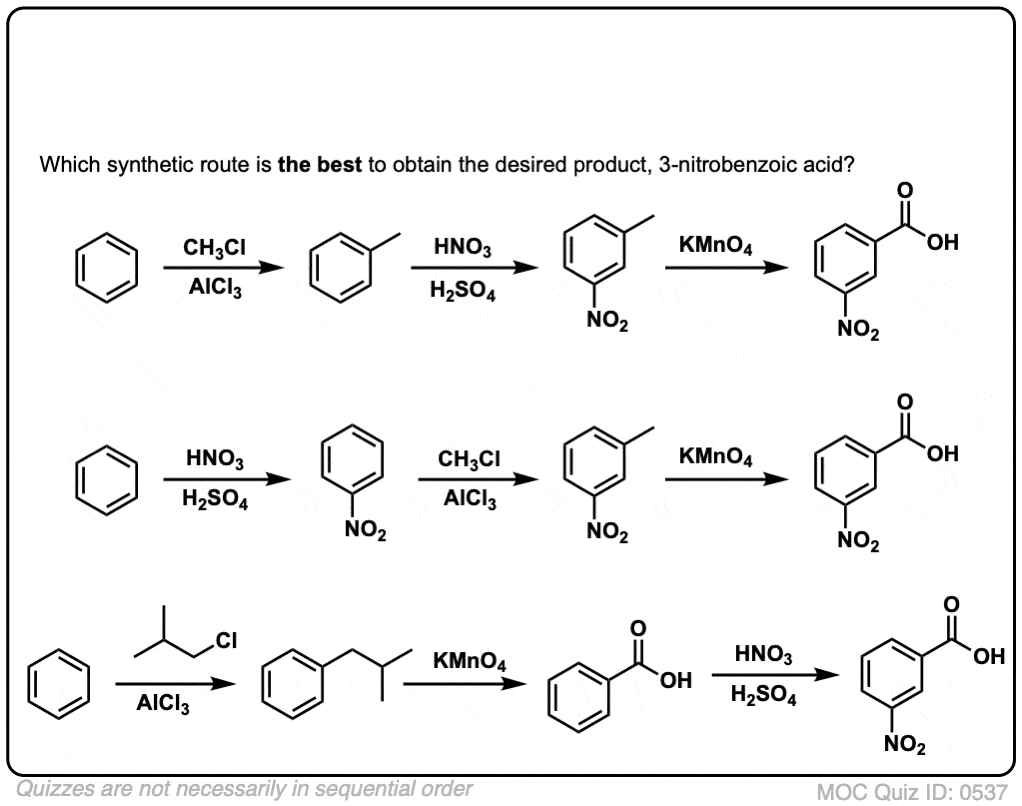 Click to Flip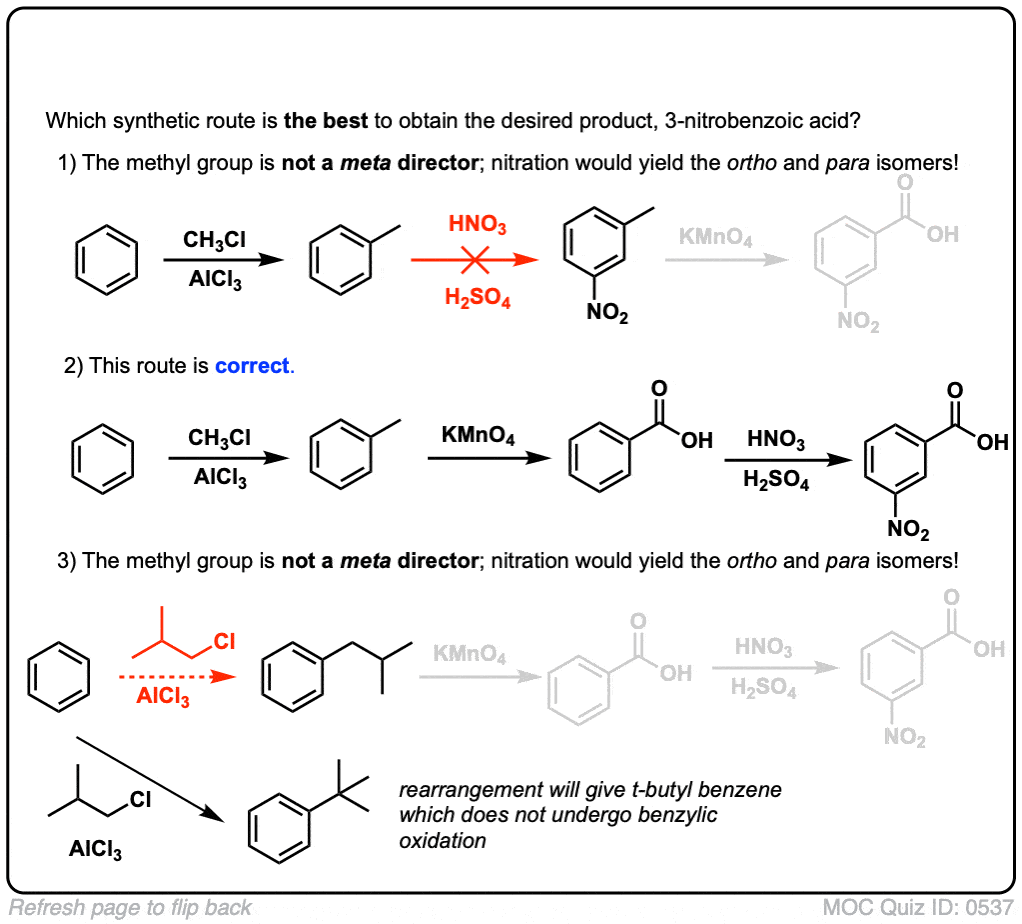 Quiz#: 539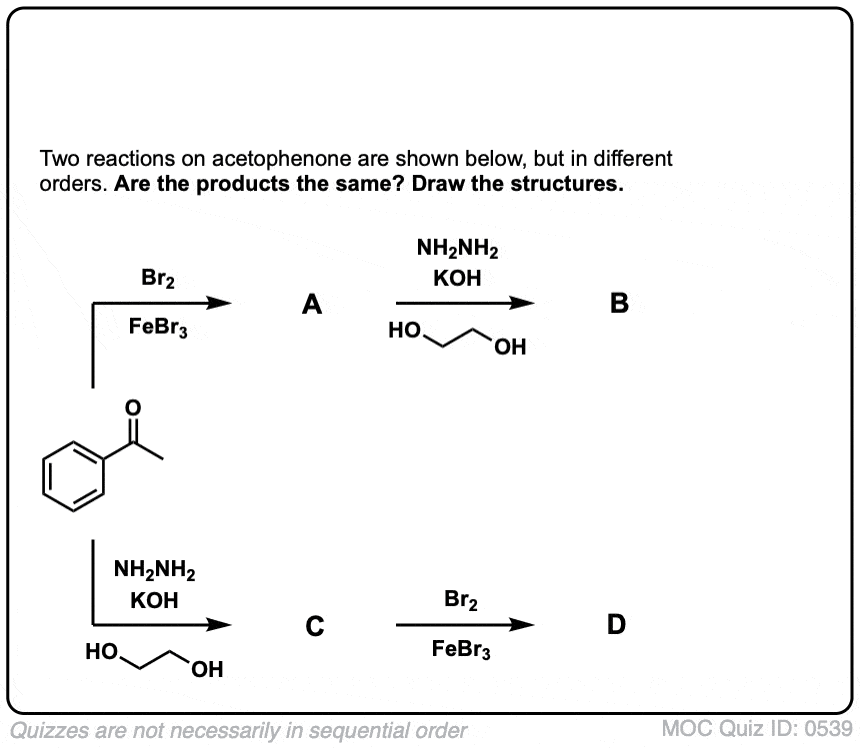 Click to Flip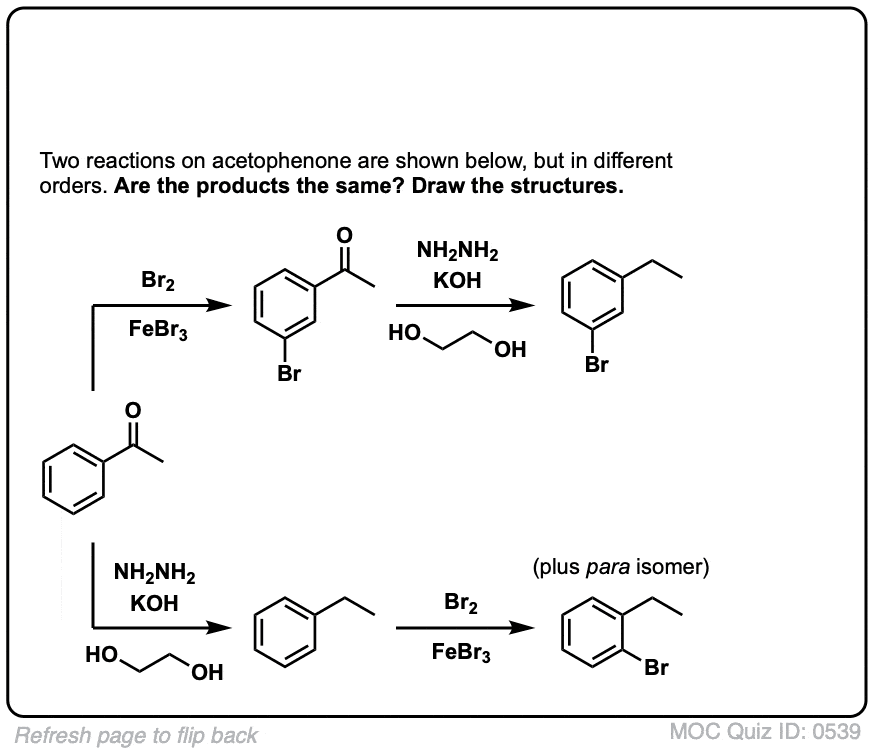 Quiz#: 535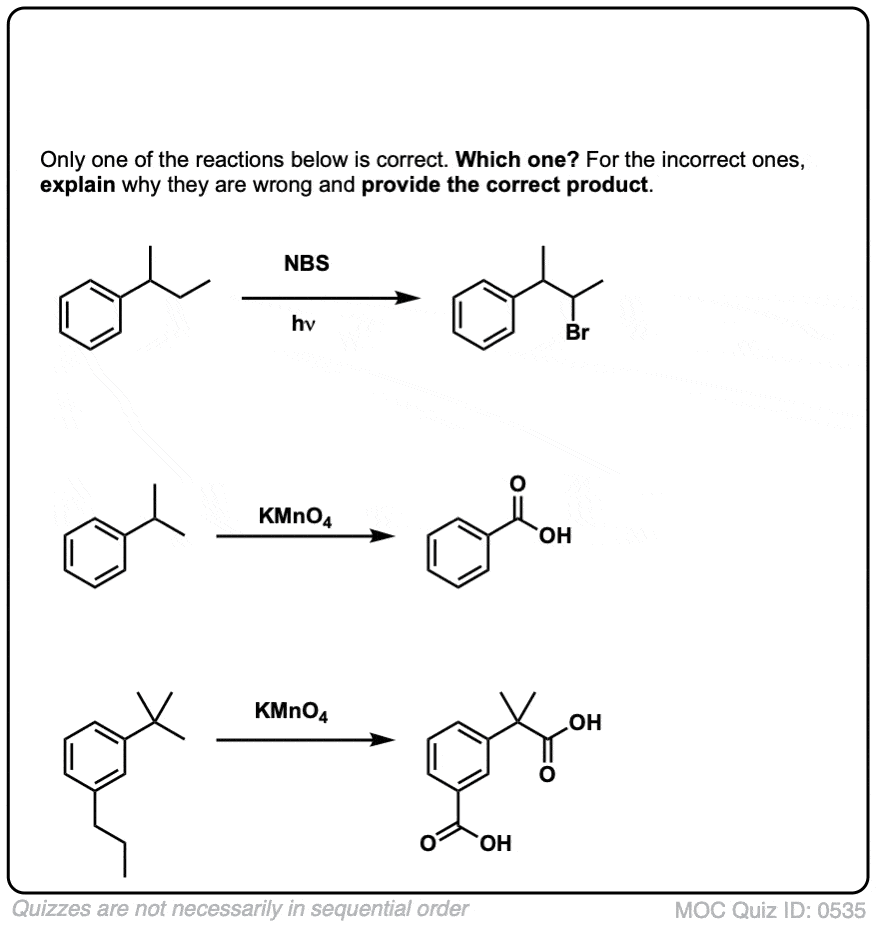 Click to Flip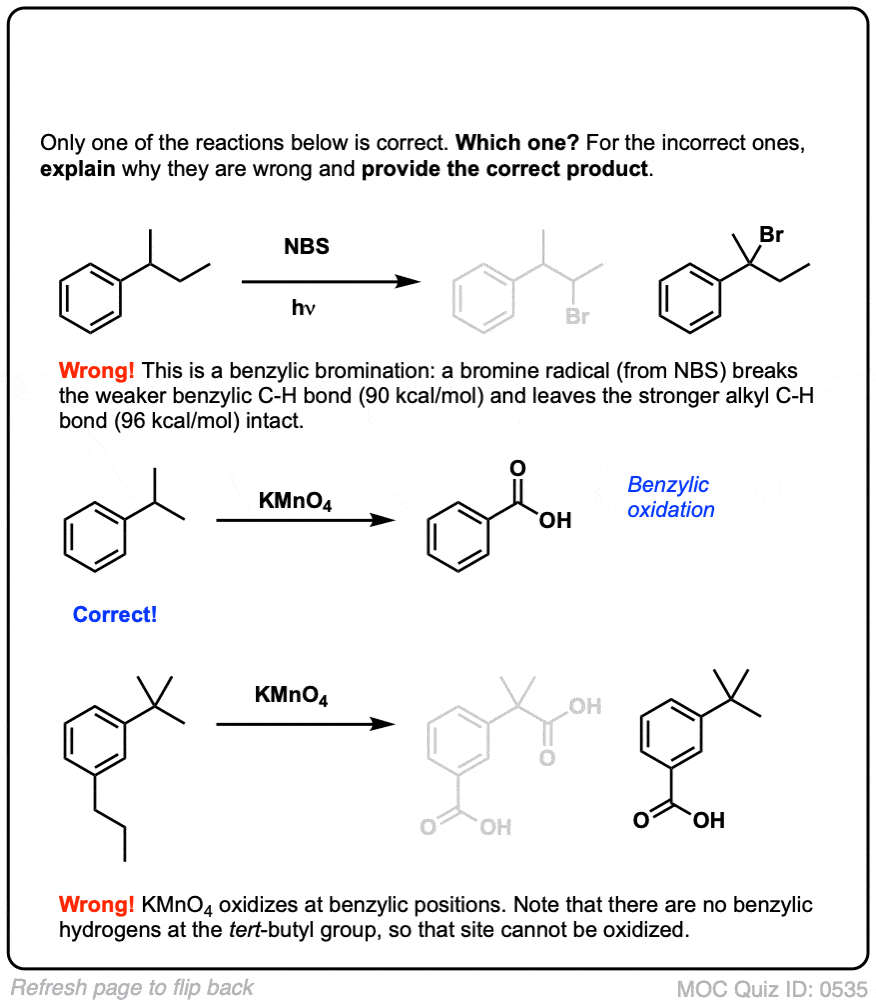 ***Get access to about 30 more Aromatic Reactions + Synthesis quiz questions below by joining the MOC Membership *** 
This page is available to MOC Members only.
Sign up here for about 30 cents/ day!