Carboxylic Acid Derivatives Practice Questions
These practice questions will test you on your understanding of the reactions (and reactivity) of carboxylic acid derivatives, as well as their mechanisms.
---
Rank reactivity
Quiz#: 936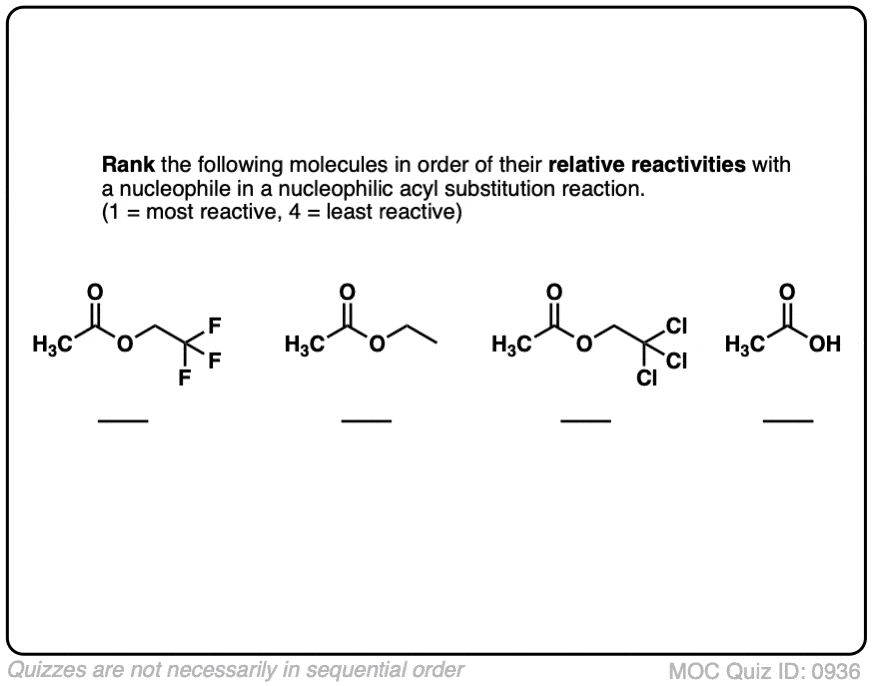 Click to Flip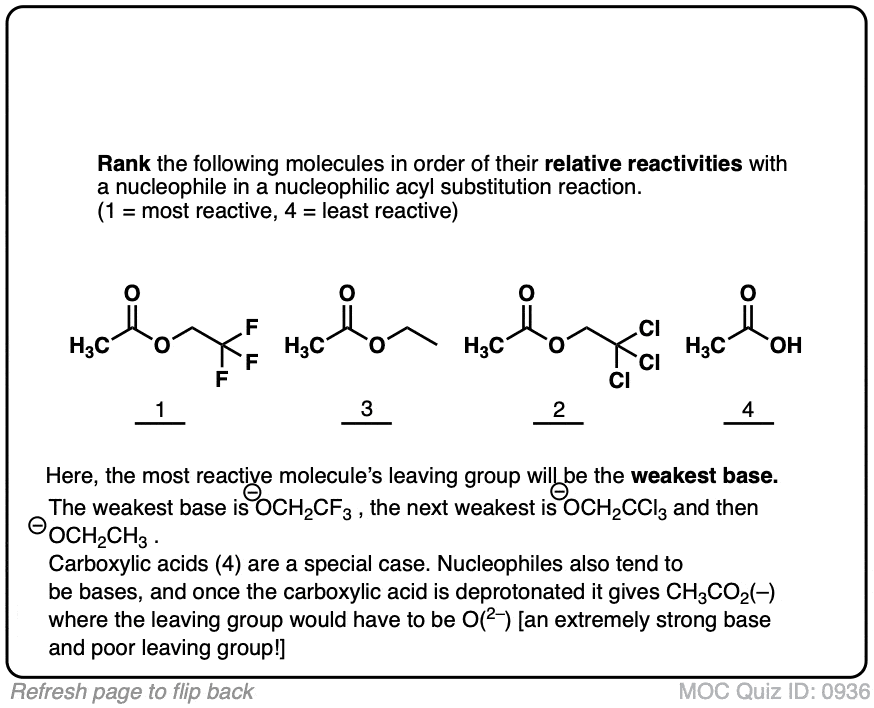 Quiz#: 937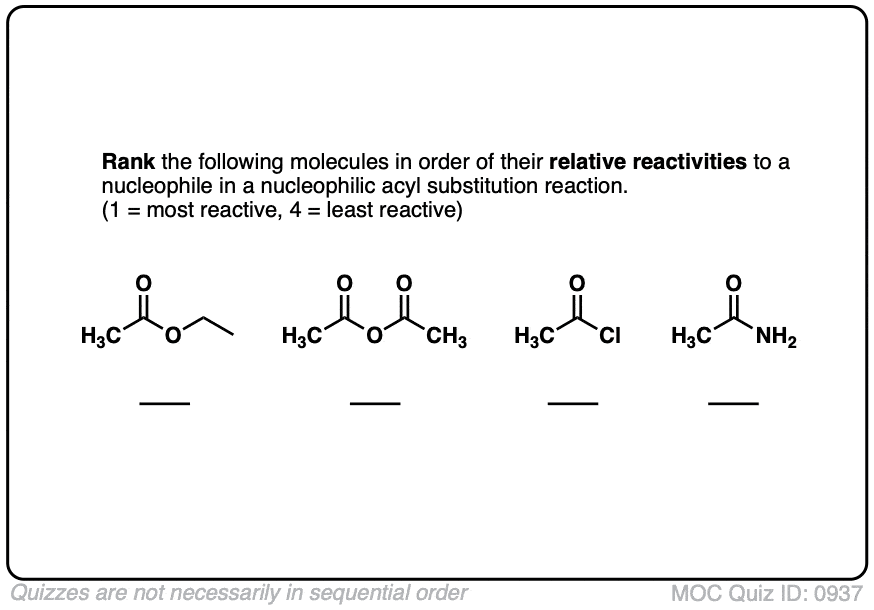 Click to Flip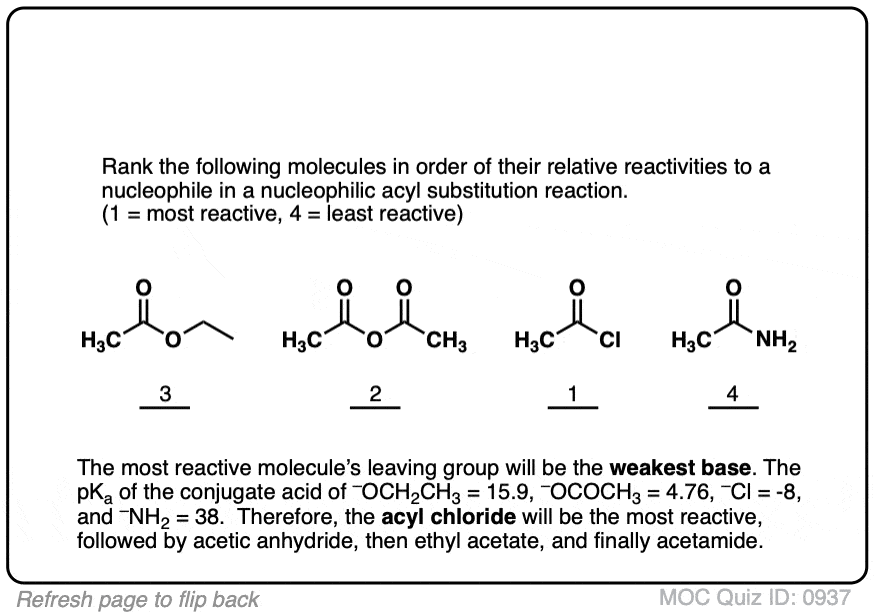 Which statements are correct / incorrect?
Quiz#: 986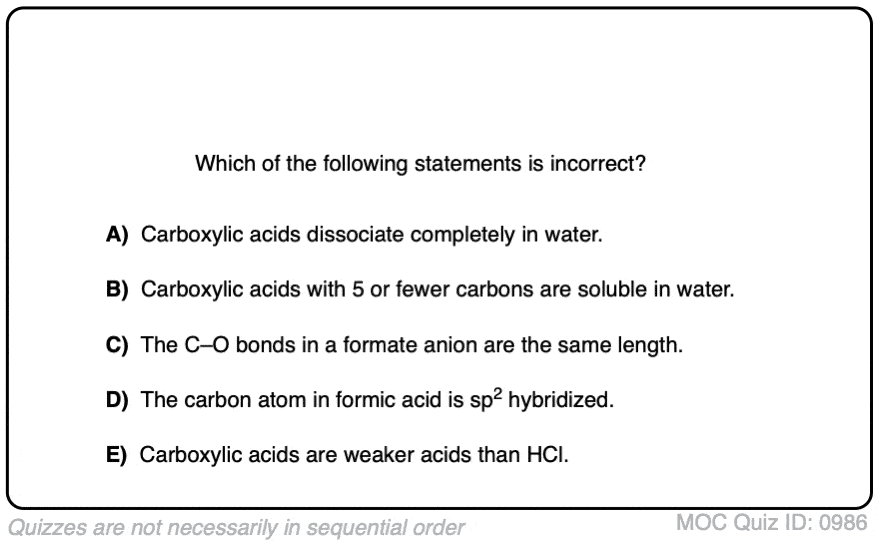 Click to Flip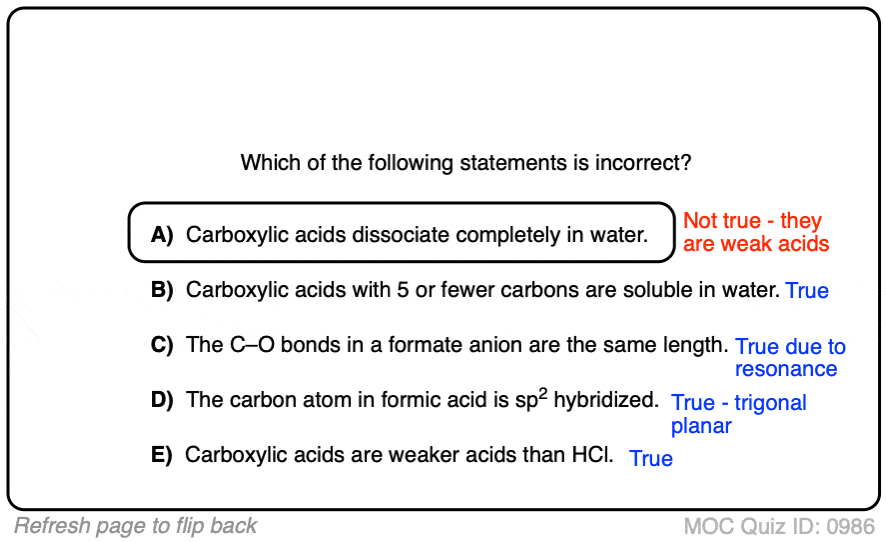 Quiz#: 987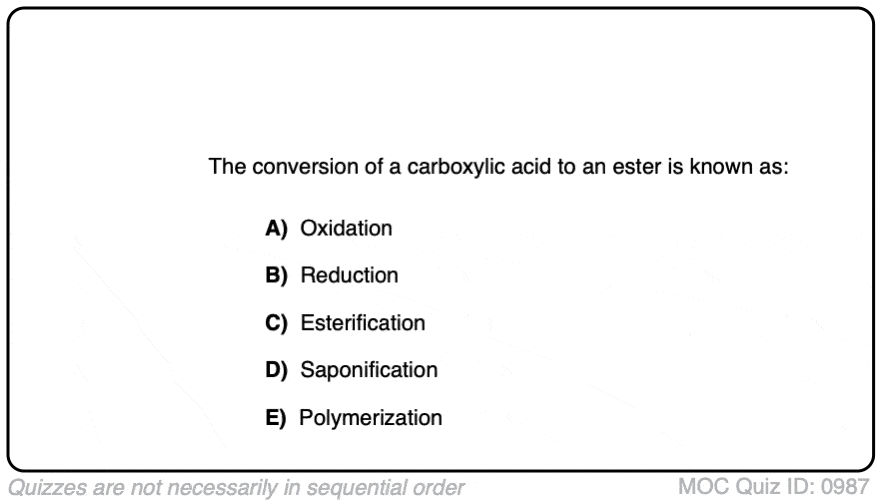 Click to Flip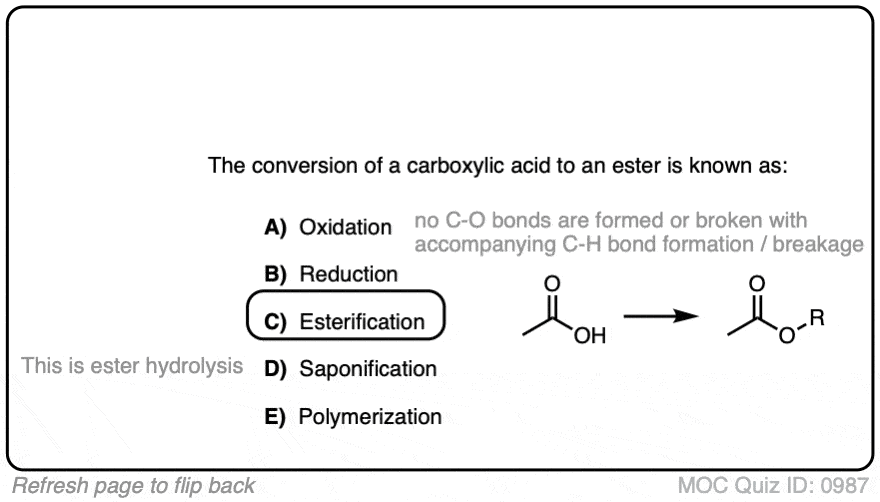 ***Get access to about 60 more Carboxylic Acid quiz questions below by joining the MOC Membership ***

This page is available to MOC Members only.
Sign up here for about 30 cents/ day!