Molecular Orbital Theory Practice
These questions will test you on your ability to apply the concepts of molecular orbital theory, particularly toward the reactions of dienes and other conjugated systems.
---
Molecular orbital theory multiple choice
Quiz#: 321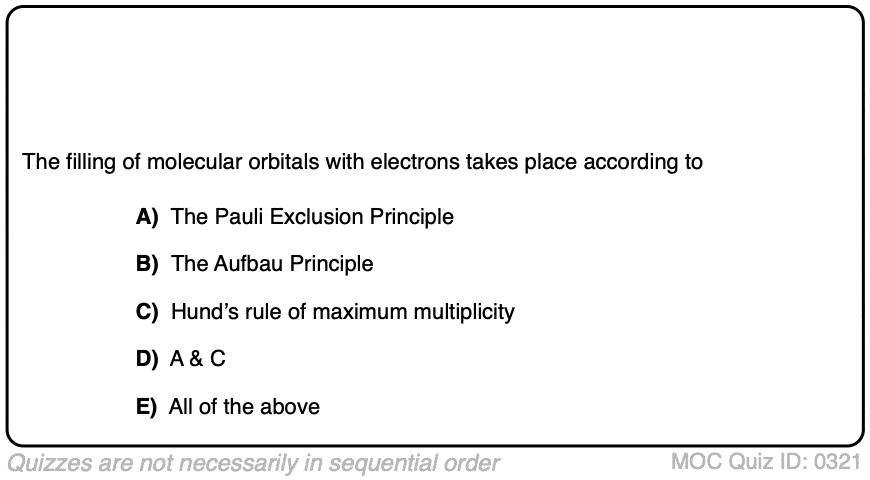 Click to Flip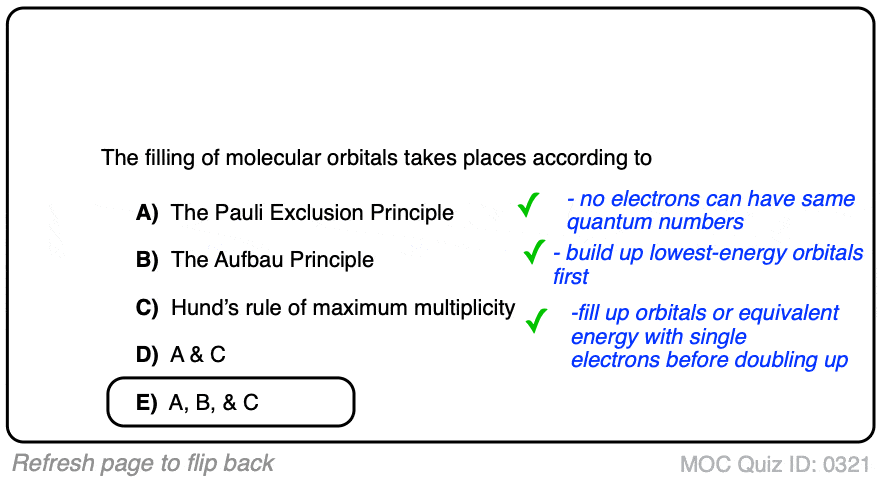 Quiz#: 323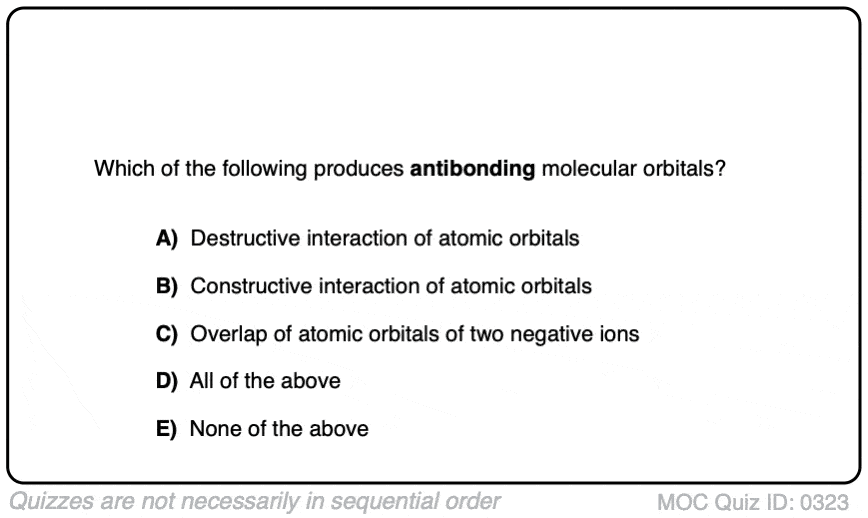 Click to Flip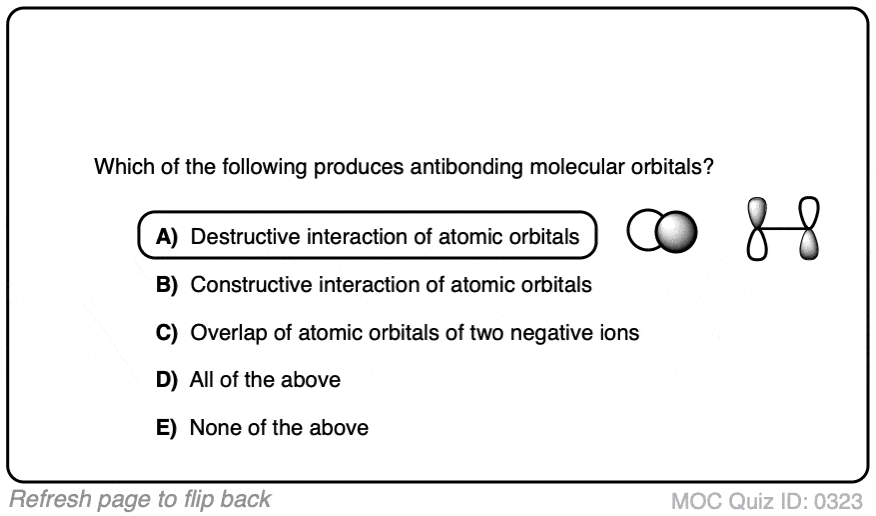 Quiz#: 322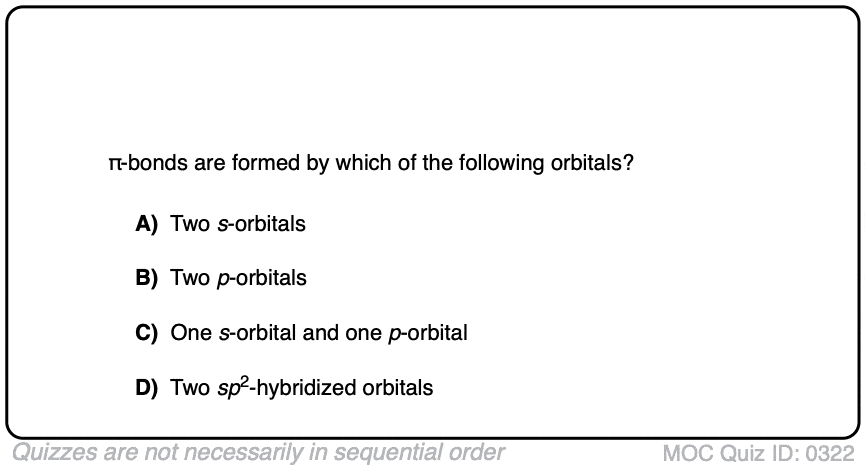 Click to Flip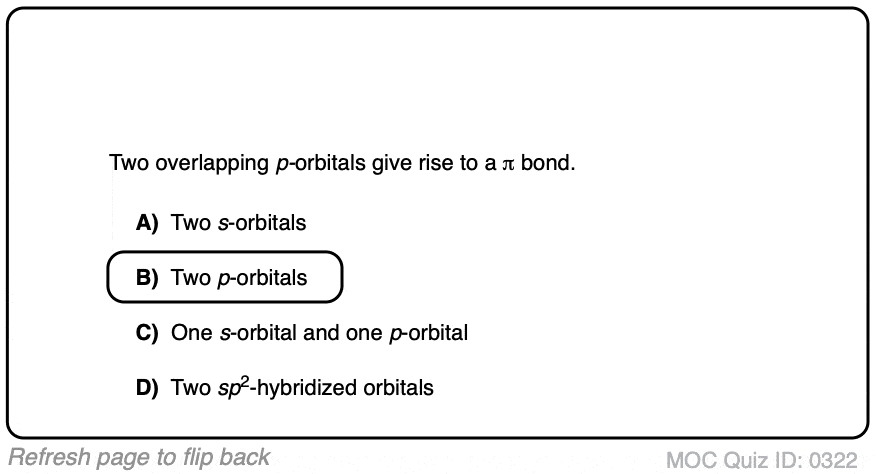 ***Get access to about 38 more Molecular Orbital quiz questions below by joining the MOC Membership ***
This page is available to MOC Members only.
Sign up here for about 30 cents/ day!