Organic Chemistry Nomenclature Quizzes
How well do you understand organic chemistry nomenclature? These practice questions will quiz your ability to choose correct IUPAC names, identify primary/secondary/tertiary carbons, alcohols, amines and alkyl halides, and draw correct structures from IUPAC names.
---
Organic Chemistry Nomenclature
Choose correct IUPAC name
Quiz#:1327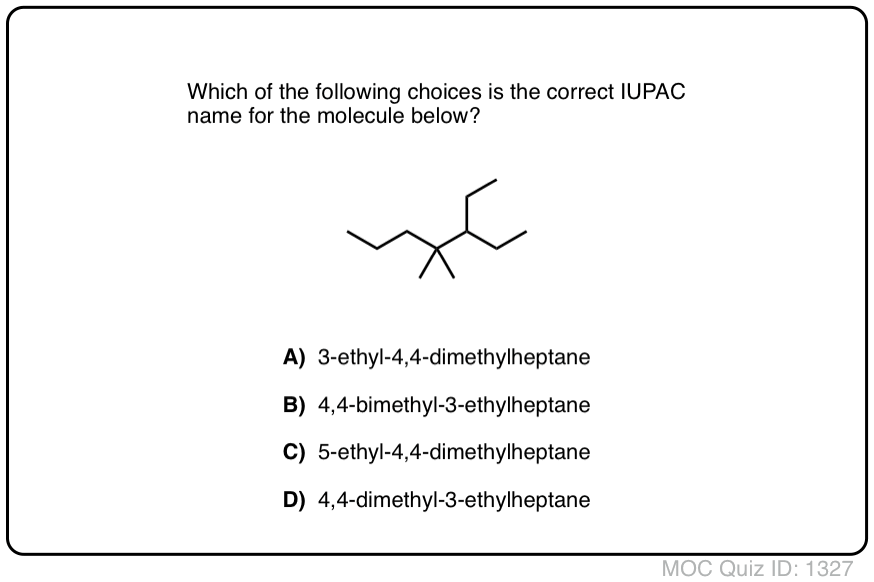 Click to Flip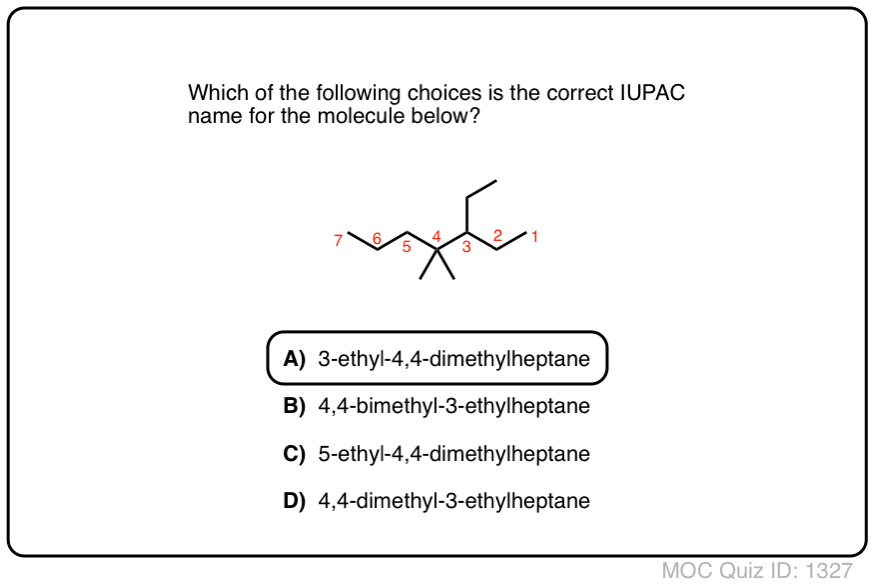 Quiz#:1328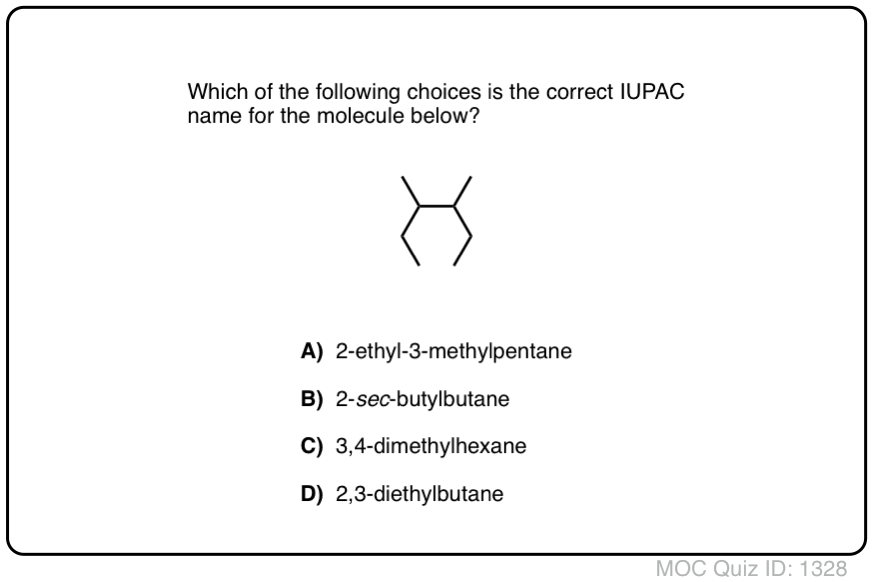 Click to Flip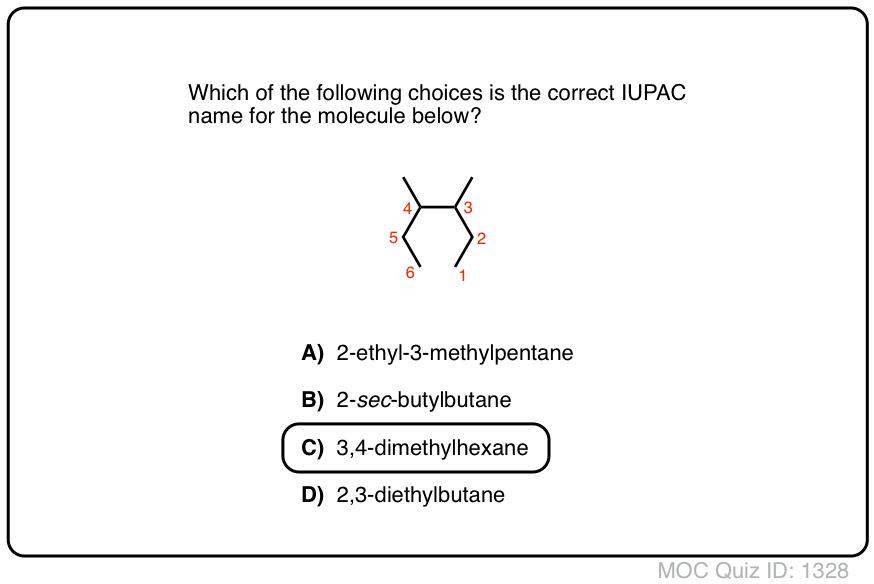 Quiz#:1329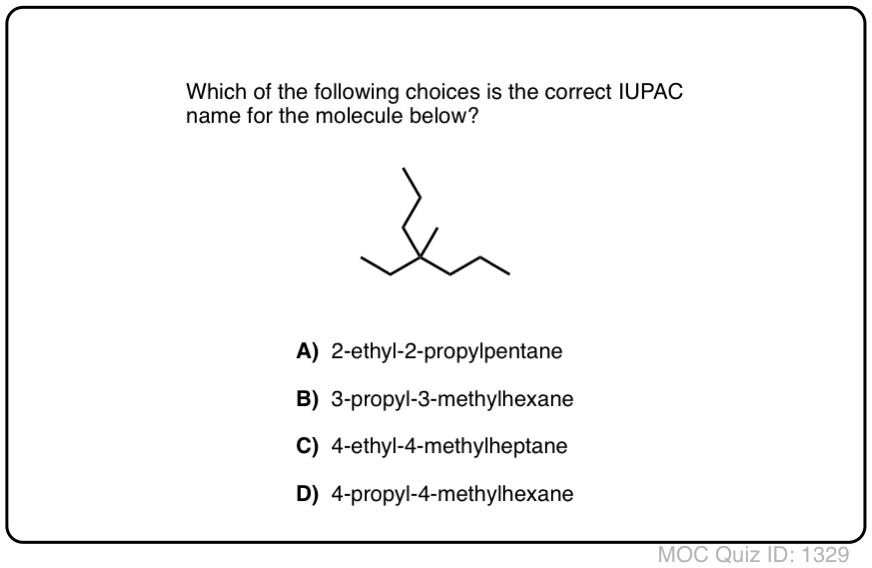 Click to Flip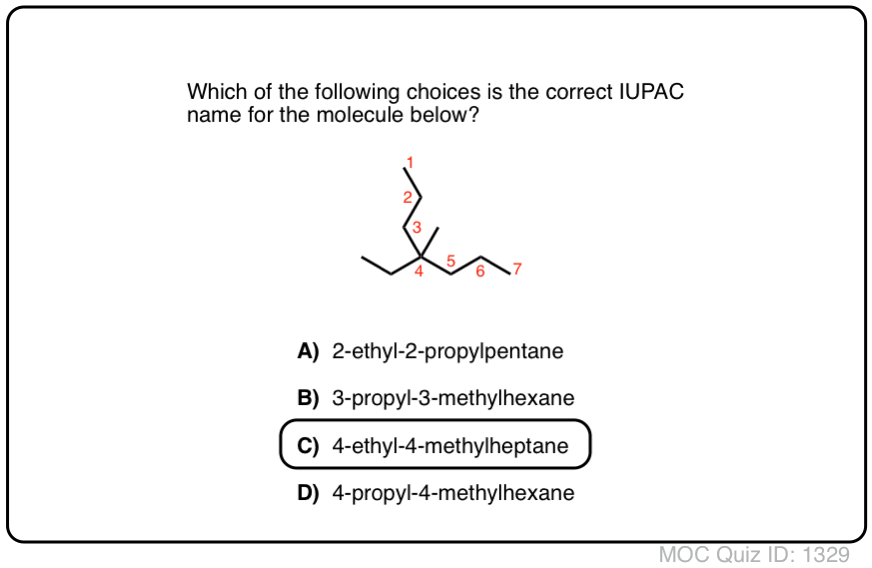 ***Note: About 60 more Nomenclature quizzes available in the Members' Area***
This page is available to MOC Members only.
Sign up here for about 30 cents/ day!