Oxidation and Reduction Practice Quizzes
These practice questions test your ability to identify oxidations and reductions, predict products from oxidation and reduction reactions, and finally to draw their mechanisms.
---
Classify as an oxidation or reduction
Quiz#: 1485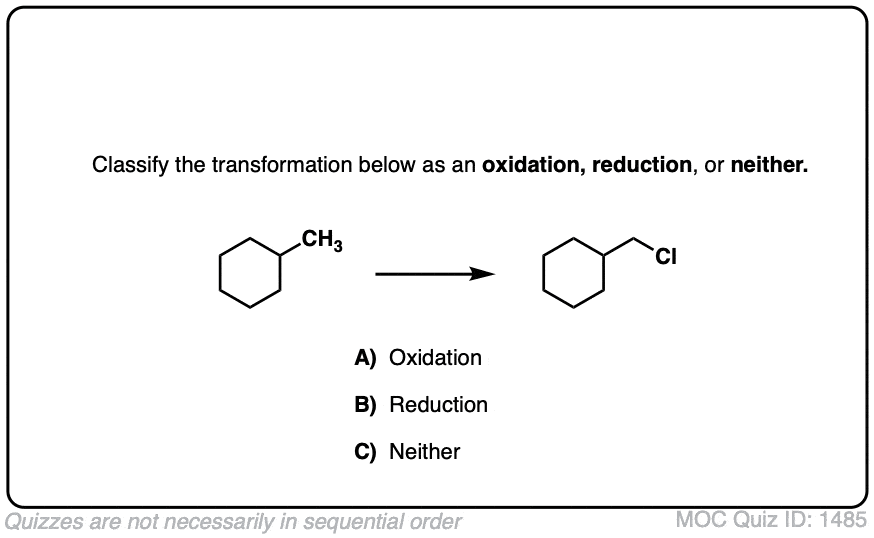 Click to Flip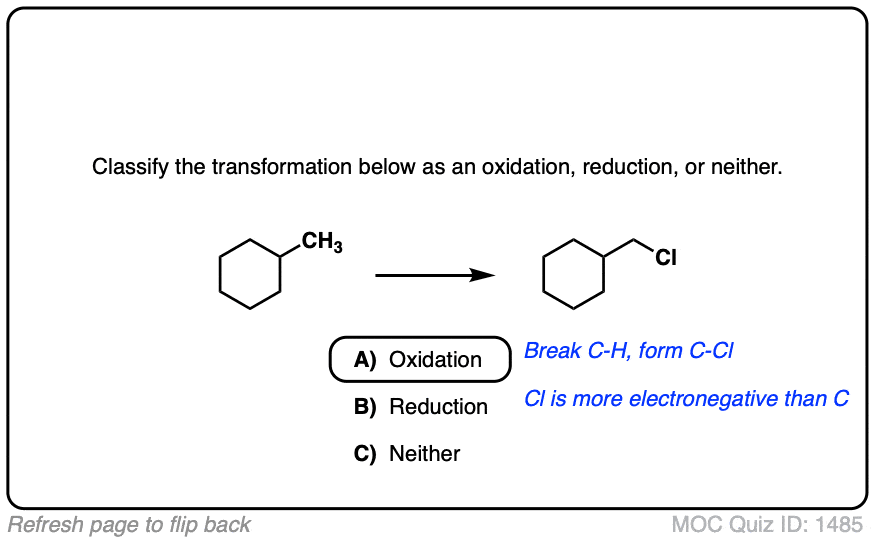 Quiz#: 1486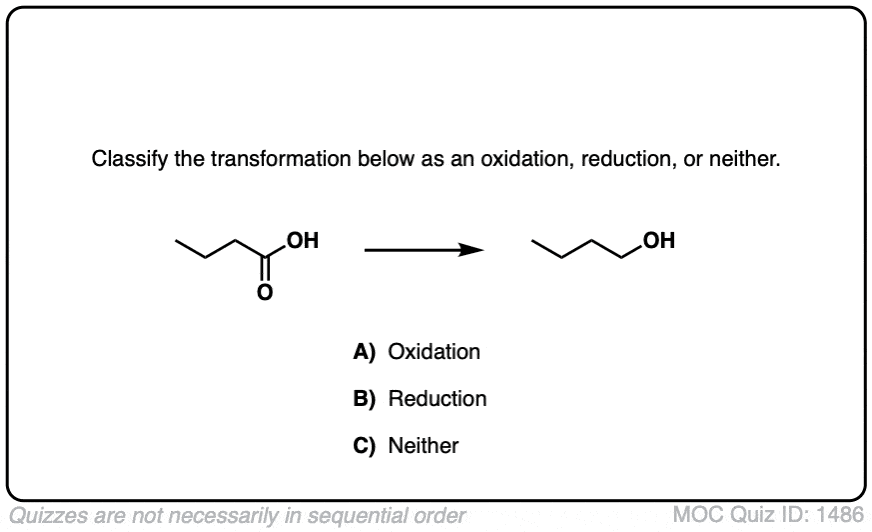 Click to Flip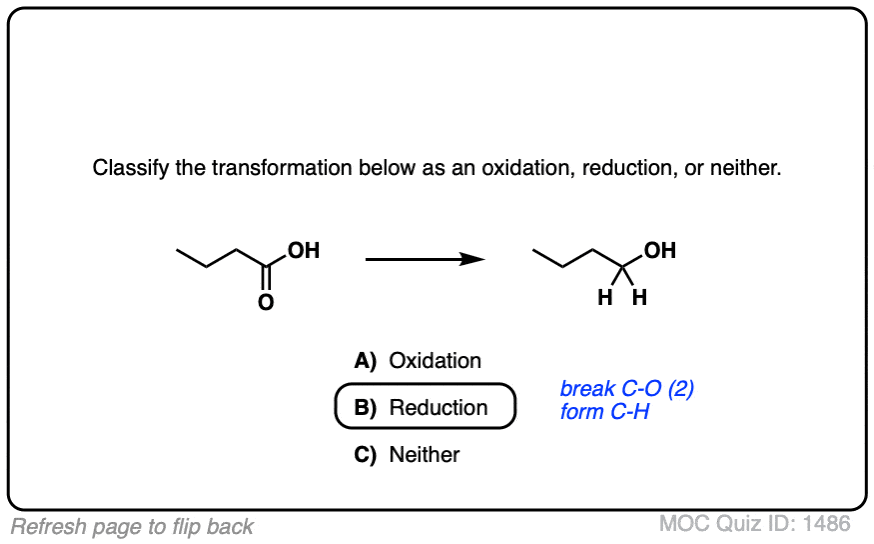 Quiz#: 1487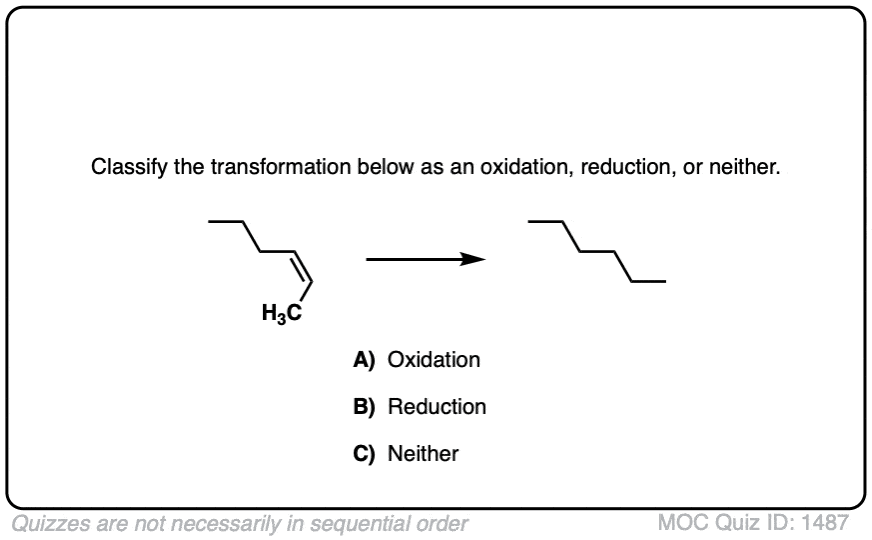 Click to Flip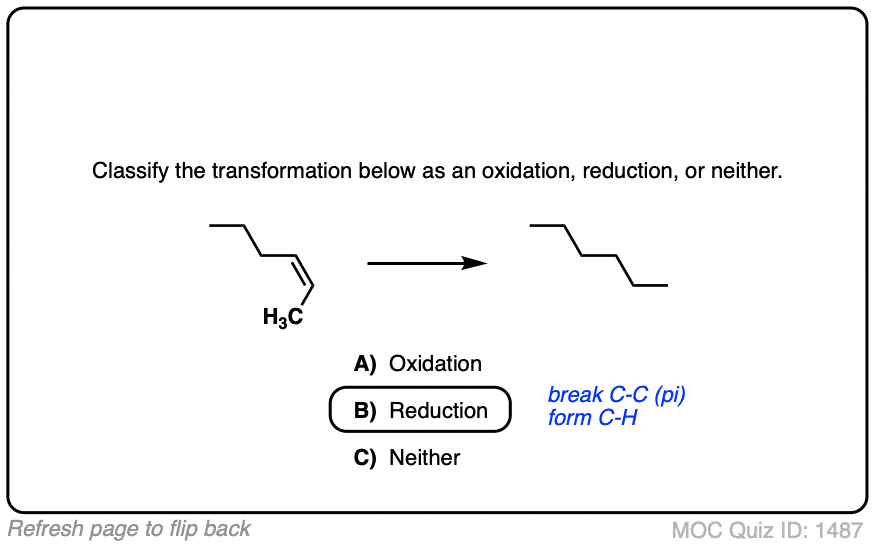 Quiz#: 1488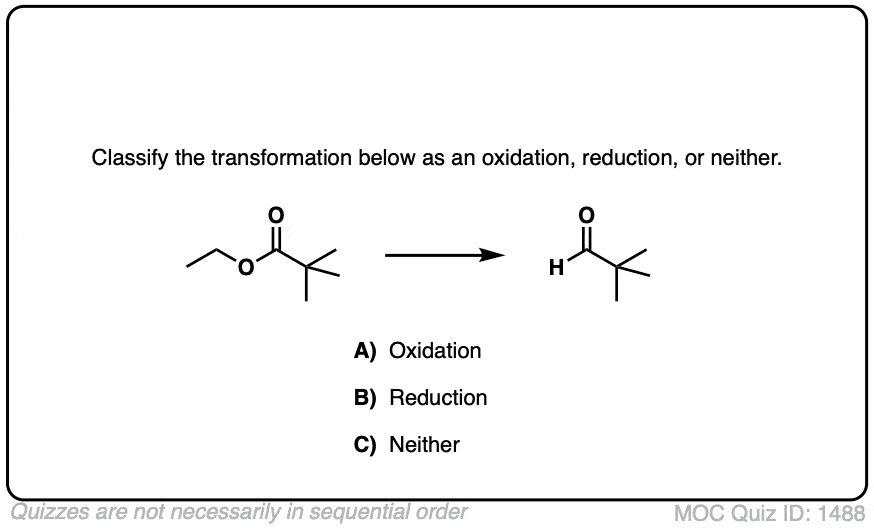 Click to Flip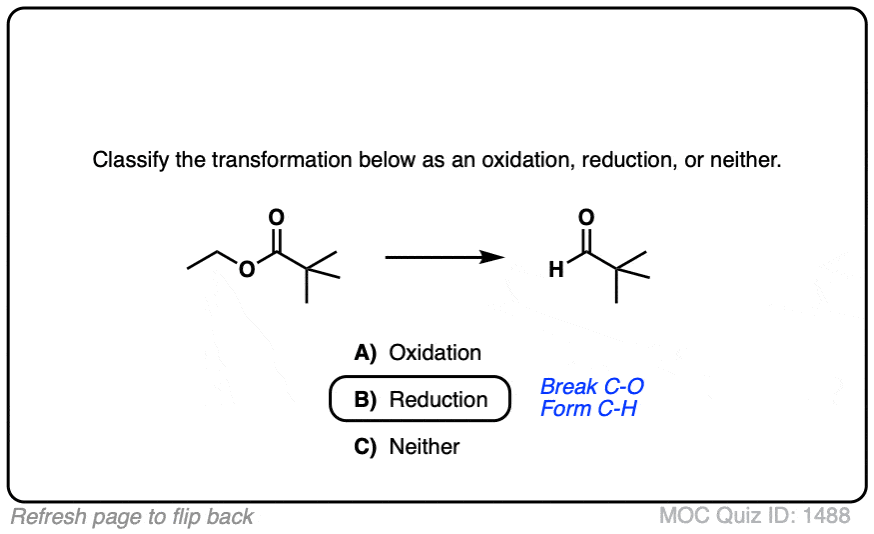 ***Get access to about 40 more Oxidation and Reduction quiz questions below by joining the MOC Membership ***
This page is available to MOC Members only.
Sign up here for about 30 cents/ day!