SN1 SN2 E1 E2 Practice Problems
Before you try cracking problems on deciding whether a reaction is SN1, SN2, E1, or E2, make sure you understand the individual reactions first.
See:
Practice On Deciding SN1/SN2/E1/E2: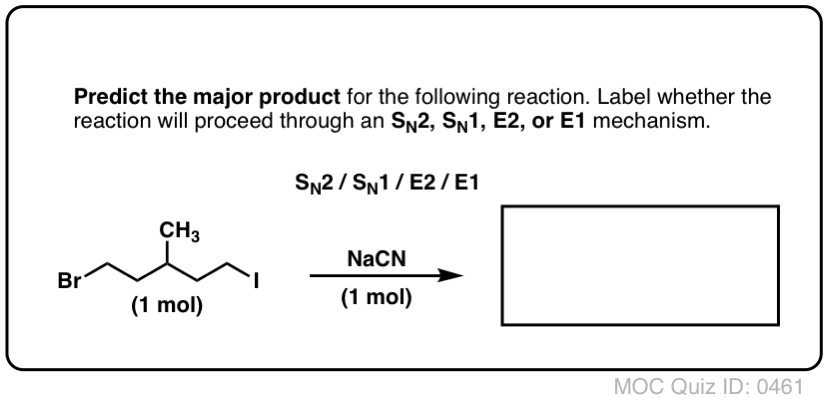 Click to Flip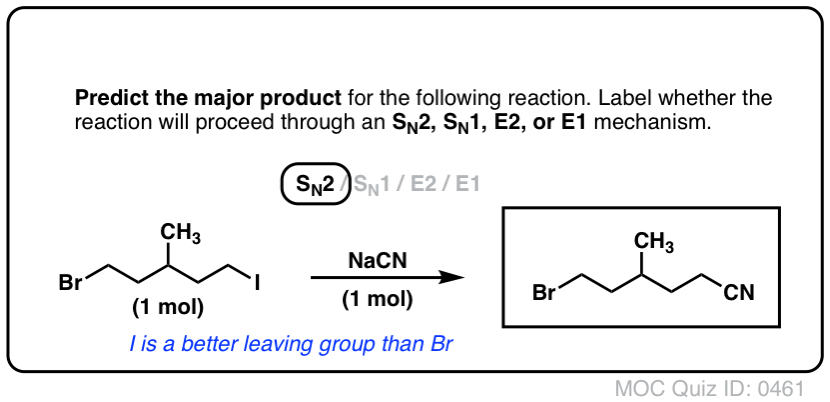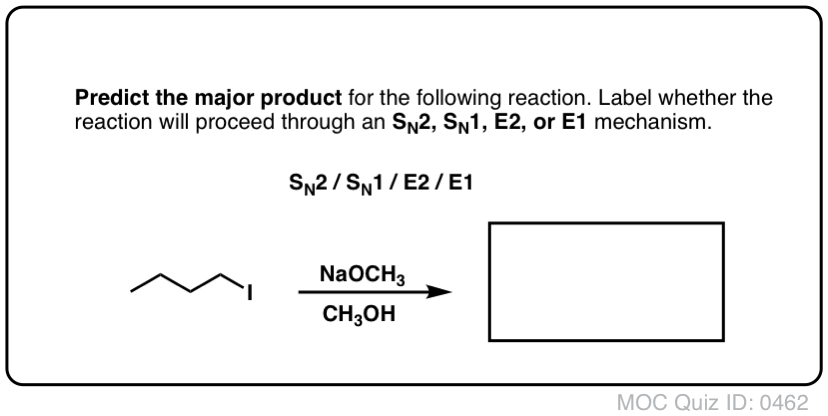 Click to Flip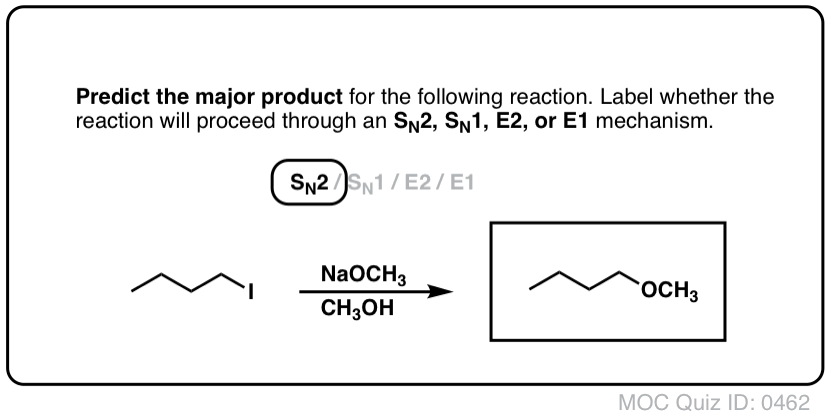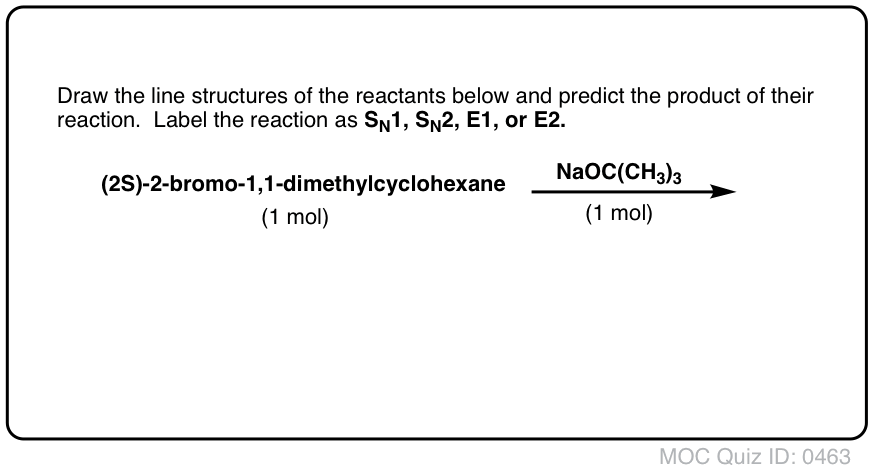 Click to Flip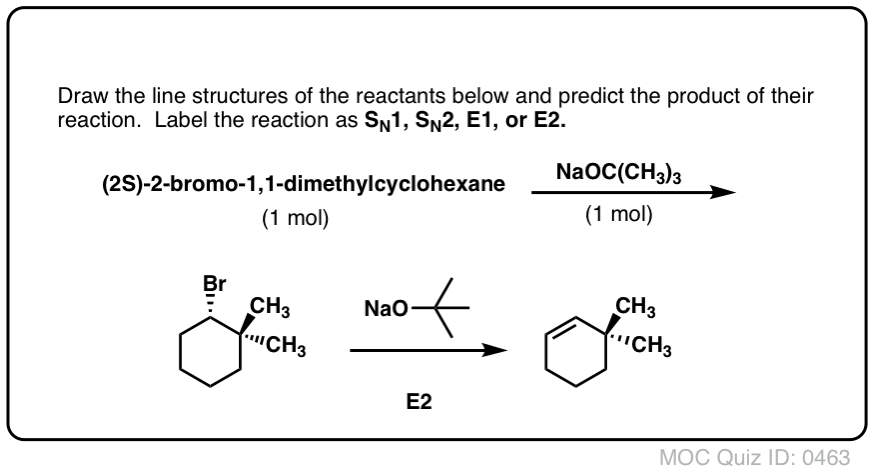 25 more SN1/SN2/E1/E2 practice problems available in the Members' Area
Content available for Reactionguide members only. Not a member? Get access for about 30 cents / day!