SN1 SN2 E1 E2 Practice Problems
Here are some practice questions on the SN1/SN2/E1/E2. One note – before you try cracking problems on deciding whether a reaction is SN1, SN2, E1, E2 make sure you understand the individual reactions first!
---
Predict the major product
Quiz#: 461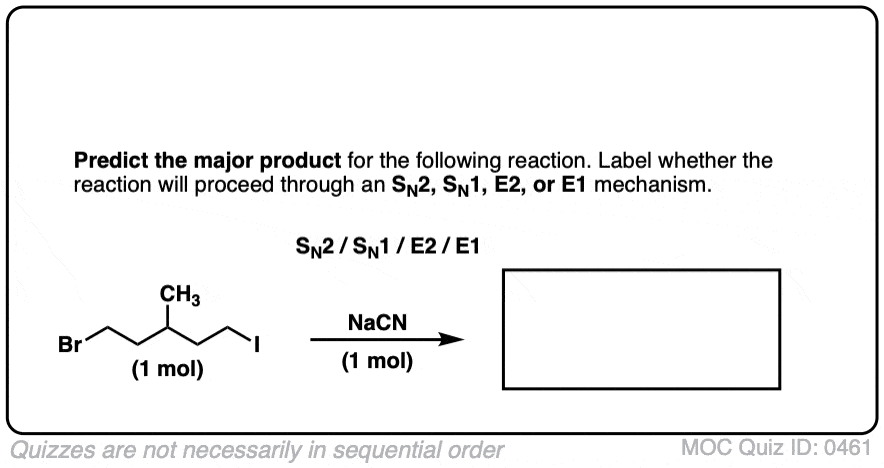 Click to Flip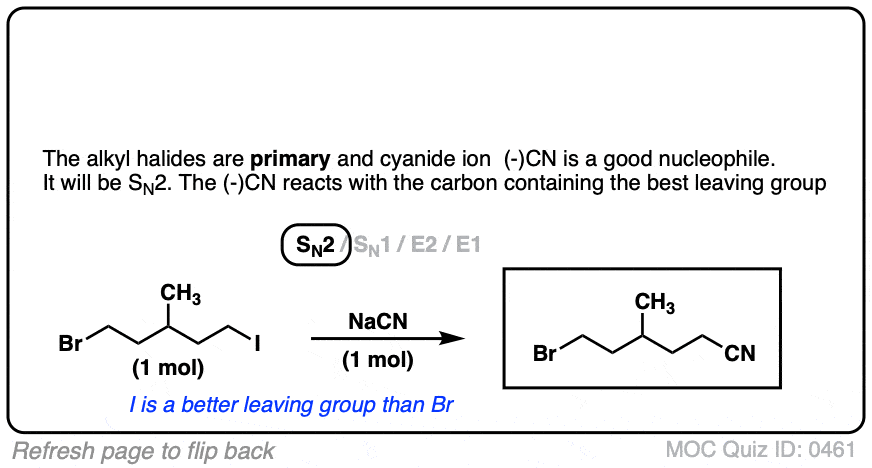 Quiz#: 462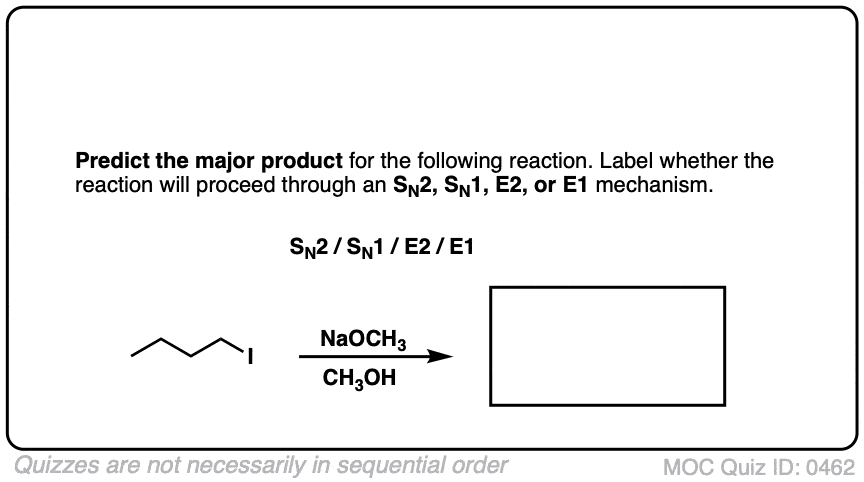 Click to Flip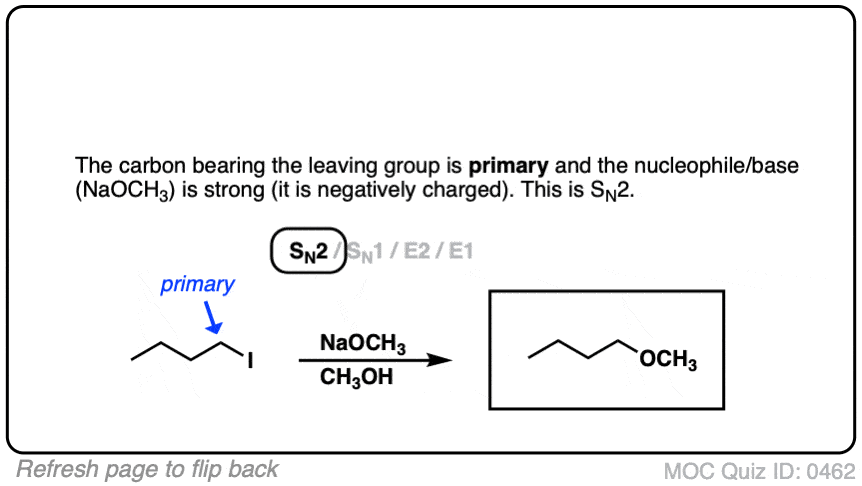 Quiz#: 483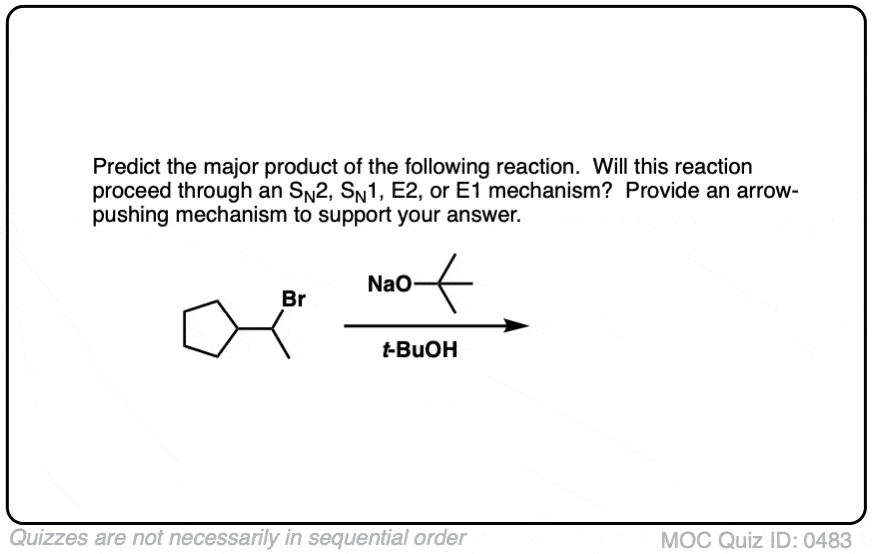 Click to Flip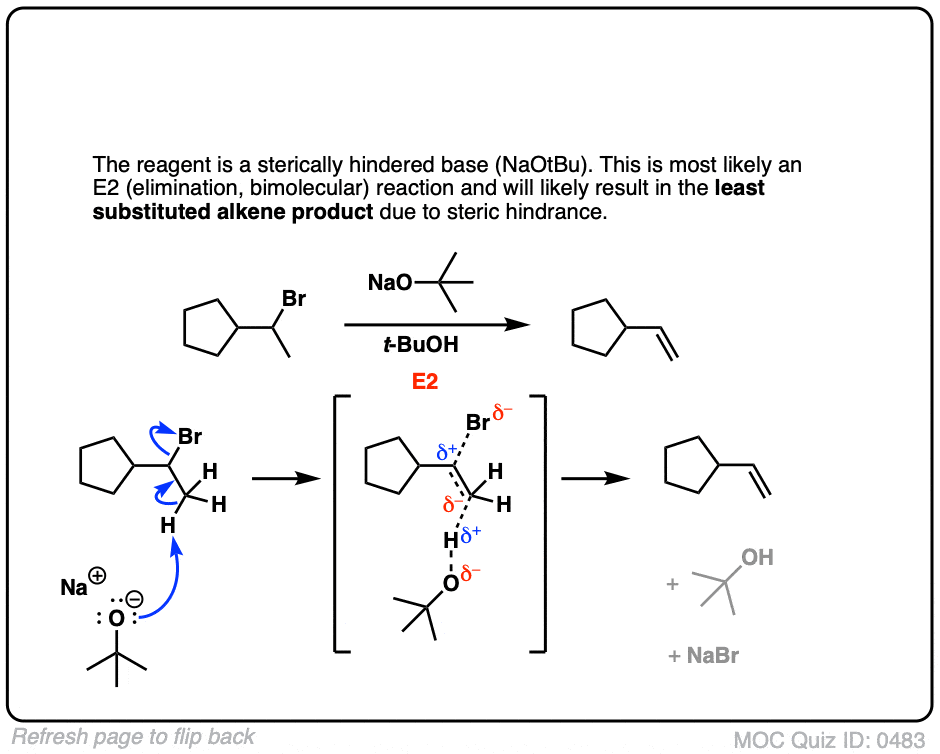 ***Get access to about 25 more SN1/SN2/E1/E2 quiz questions below by joining the MOC Membership *** 
This page is available to MOC Members only.
Sign up here for about 30 cents/ day!