Addition of Grignard reagents to ketones to give tertiary alcohols
Description: When a ketone is treated with a Grignard reagent, a new C–C bond is formed at the carbonyl carbon. Subsequent addition of acid will then give the alcohol.

This page is available to MOC Members only.
Sign up here for about 30 cents/ day!
---
Real-Life Examples:
Org. Synth. 1937, 17, 89
DOI Link: 10.15227/orgsyn.017.0089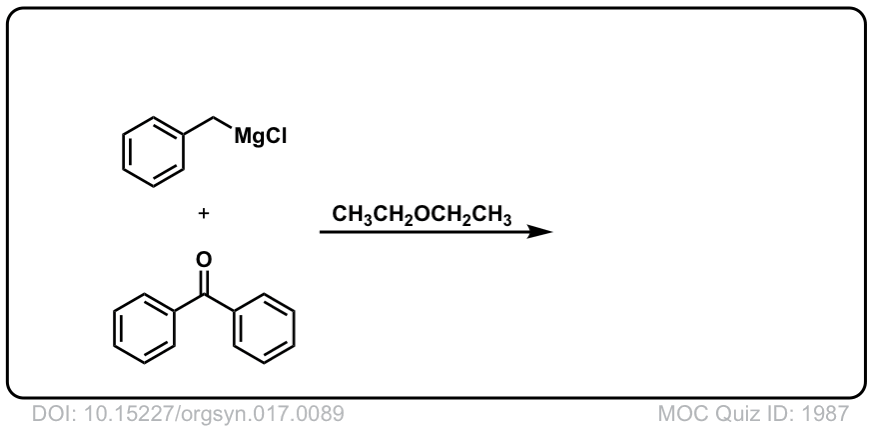 Click to Flip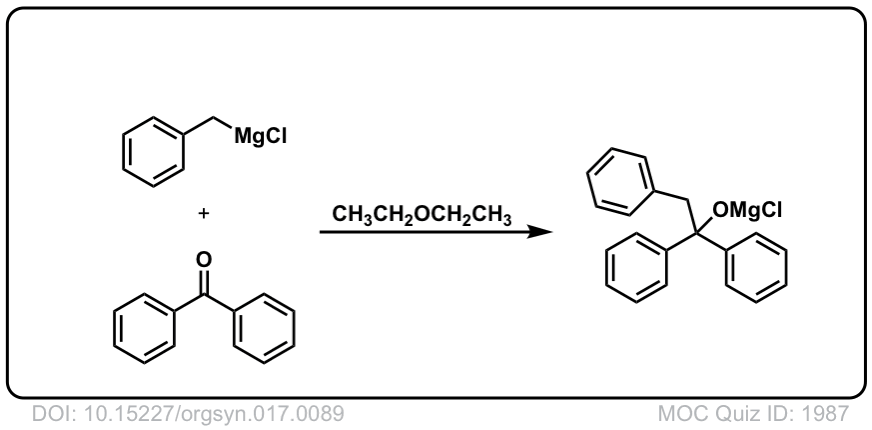 Org. Synth. 1944, 24, 84
DOI Link: 10.15227/orgsyn.024.0084


Click to Flip