Hydrolysis of imines to give ketones (or aldehydes)
Description: Treatment of imines with water leads to their hydrolysis back to aldehydes (or ketones) and an amine.

Notes: The reaction is assisted through the use of an acid catalyst.
Examples: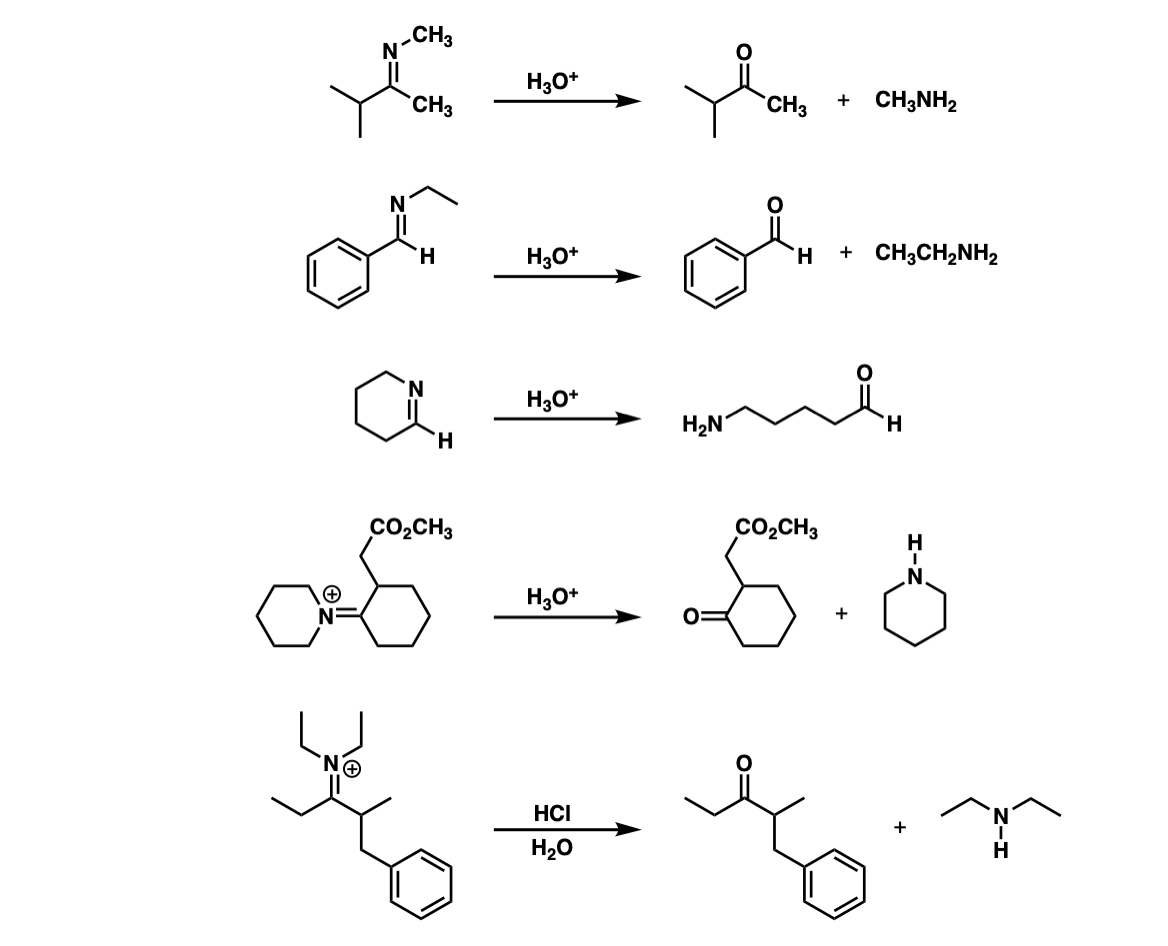 Notes: Note that the third example is intramolecular.
Mechanism: Protonation of the imine nitrogen (Step 1, arrows A and B) results in the formation of the iminium ion, which undergoes 1,2-addition by water (Step 2, arrows C and D). Transfer of a proton (Step 3, arrows E and F) followed by 1,2 elimination of ammonia (Step 4, arrows G and H) lead to an oxonium ion, which is then deprotonated to give the neutral ketone.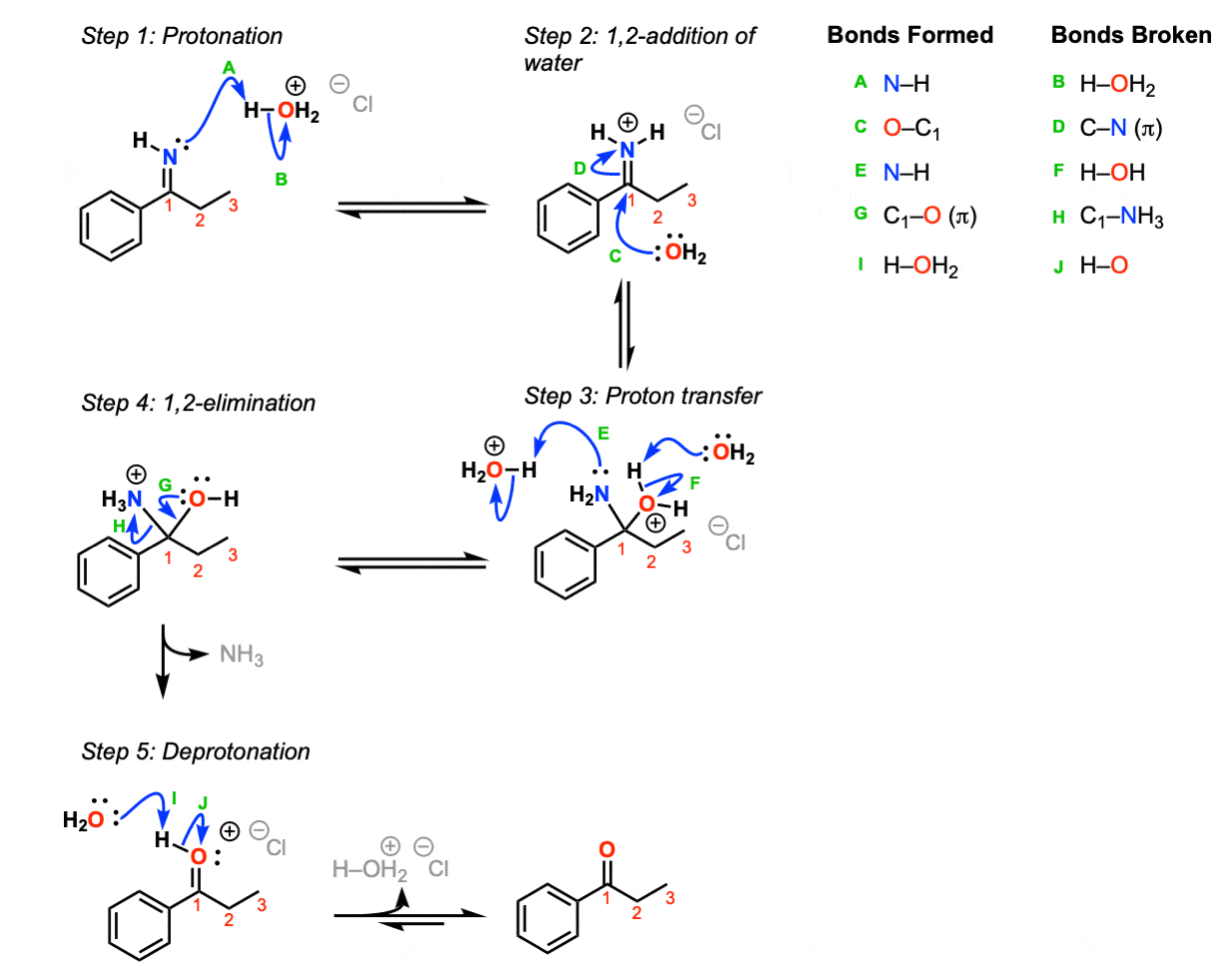 Notes:
Acid is helpful but not an absolute requirement for this reaction. Reasonable mechanisms can be drawn without acid.
The "Cl" here in H3O+ Cl- is completely unimportant, just meant to show a balance of charge for H3O+. Other counter ions such as Br-, HSO3-, etc. would work just as well.
Note that this is an equilibrium reaction and goes in this direction because of the large excess of water. It is the exact reverse of imine formation.
There are certainly other reasonable ways to draw proton transfer (Step 3) and other species besides H2O that could conceivably act as bases in the last step.
---
(Advanced) References and Further Reading
Imines are also known as "Schiff bases" in the classical organic chemistry literature, hence the name in the titles of some of these papers.