Reaction of epoxides with nucleophiles under basic conditions
Description: When epoxides are treated with negatively charged nucleophiles, they will add to the least substituted position of the epoxide in an SN2 reaction.
This page is available to MOC Members only.
Sign up here for about 30 cents/ day!

Notes: Recall that epoxides are unlike normal ethers in that they have considerable ring strain due to the 3 membered ring.
The purpose of the acid in the second step is to protonate the negatively charged oxygen that is formed when the epoxide is opened. This results in formation of a neutral alcohol.
Where addition occurs to a stereocenter, the stereochemistry of the carbon will invert.
Some examples of nucleophiles that will add to epoxides include hydroxyl (HO-) alkoxy (RO-), Grignard reagents and (sometimes) organocuprates (Gilman reagents)
Examples: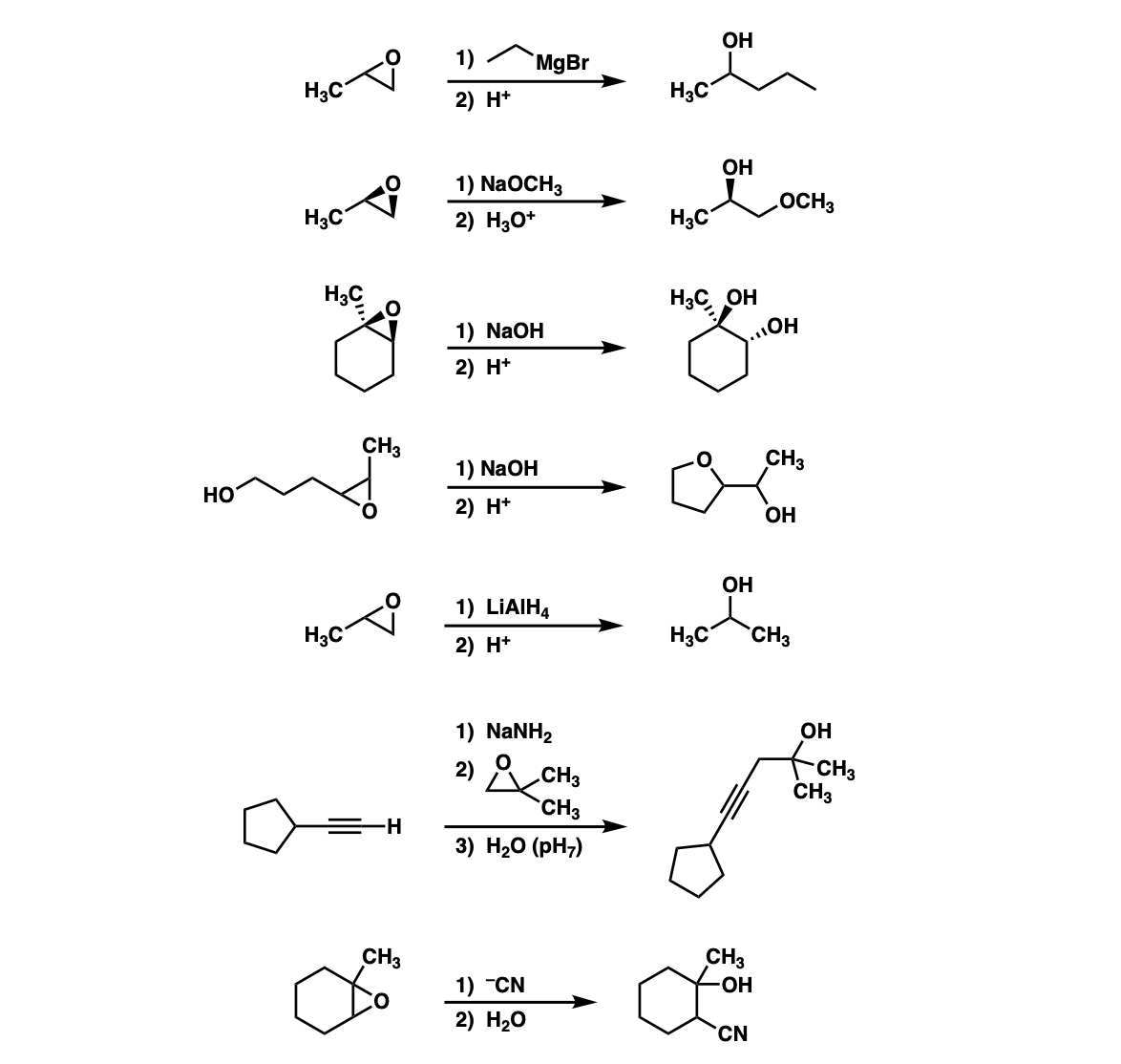 Notes: Note that the nucleophiles add to the less substituted position of the epoxide; this is essentially an SN2 reaction. The first example is the reaction of a Grignard reagent with the epoxide; the second shows the reaction of an alkoxide with the epoxide. The third example shows how epoxides can be transformed by treatment with NaOH into trans diols.
The fourth example is an intramolecular example of epoxide opening; deprotonation of the alcohol gives an alkoxide, which then attacks the epoxide to form a new five-membered ring.
The sixth example shows formation of an acetylide from a terminal alkyne and then epoxide opening.
Mechanism: Attack of the nucleophile on the least substituted carbon of the epoxide (SN2 reaction) (Step 1, arrows A and B) results in opening of the strained epoxide. This is followed by protonation of the resulting negatively charged oxygen ("alkoxide") with acid (Step 2, arrows C and D) to give the neutral alcohol.

Notes: 
This depicts opening of an epoxide by a Grignard reagent. The second step is protonation of the oxygen with H
3
O(+).
Note that there is nothing special about Cl(-) here, it's just a spectator ion with H3O(+)
Quiz Yourself: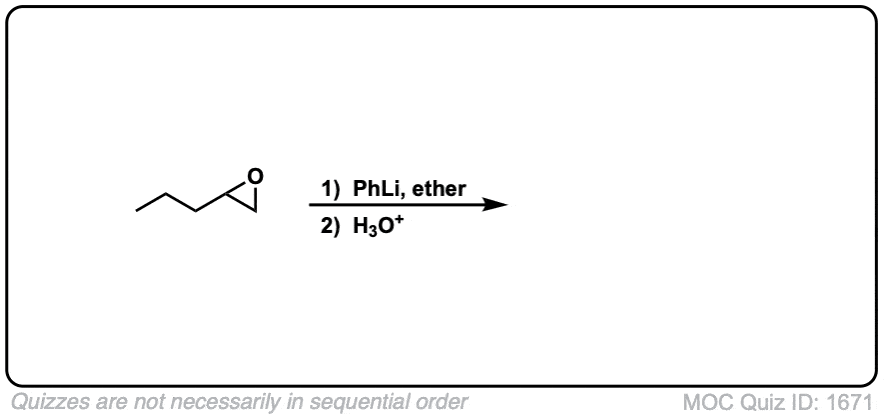 Click to Flip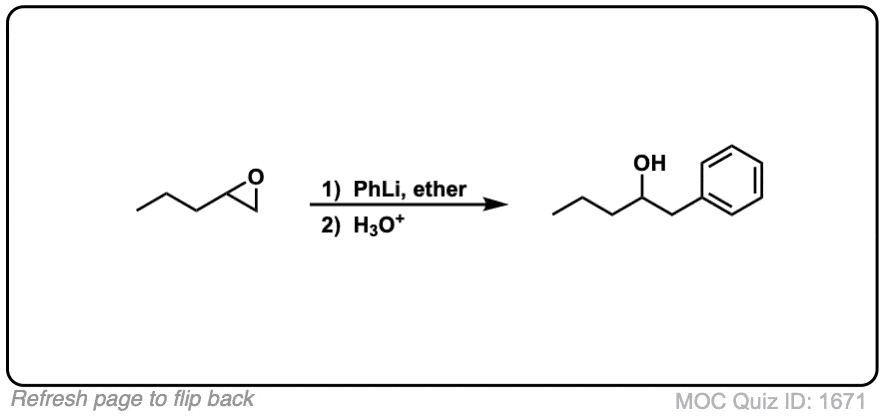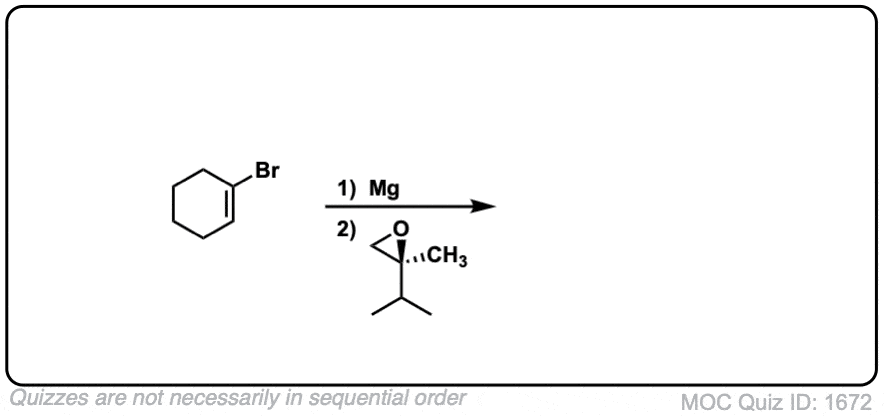 Click to Flip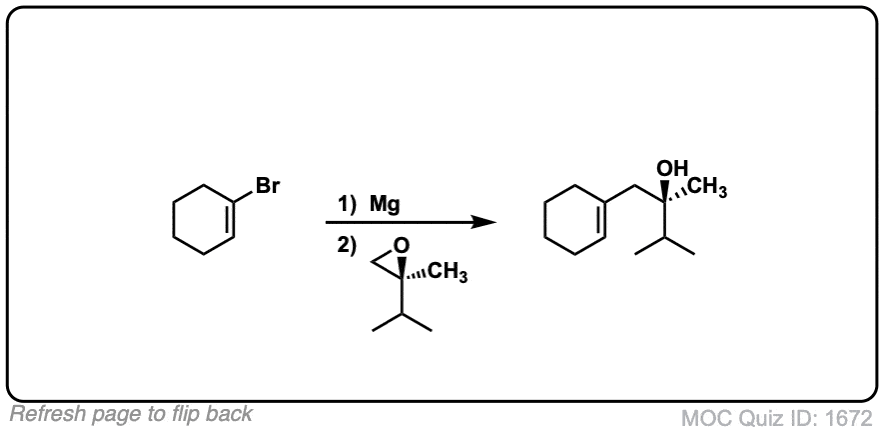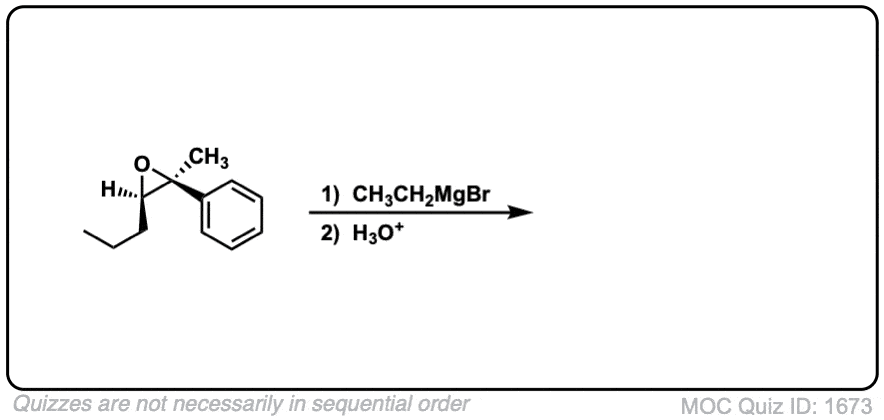 Click to Flip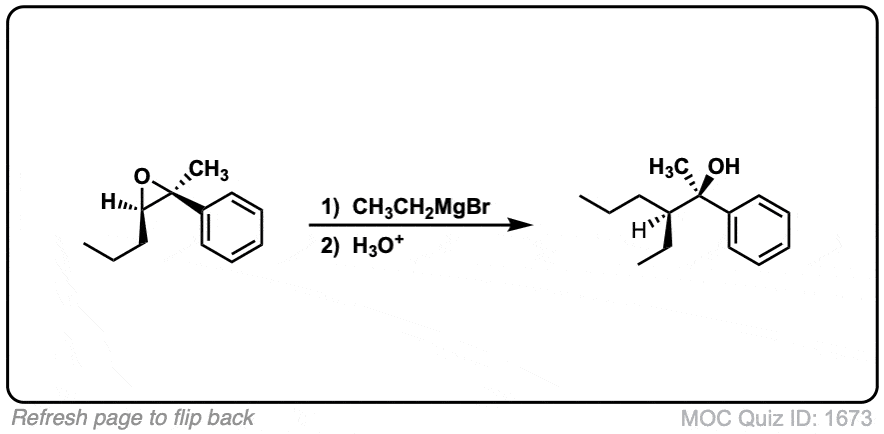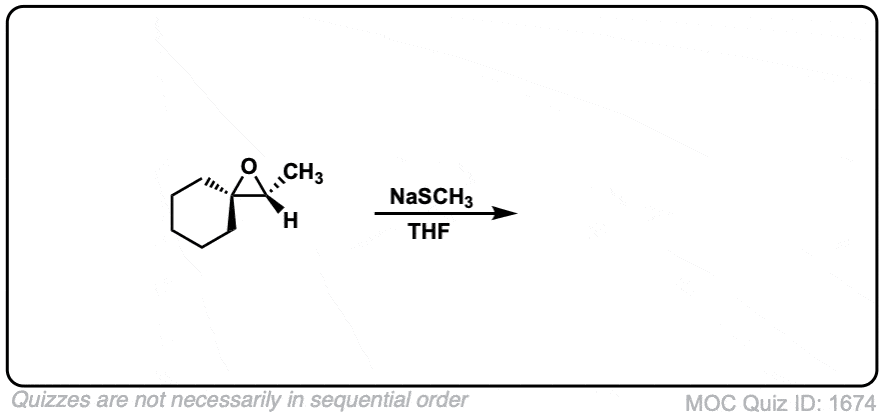 Click to Flip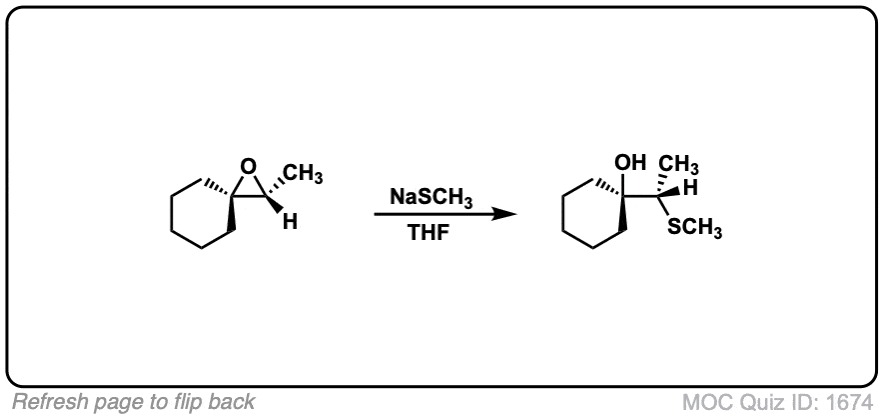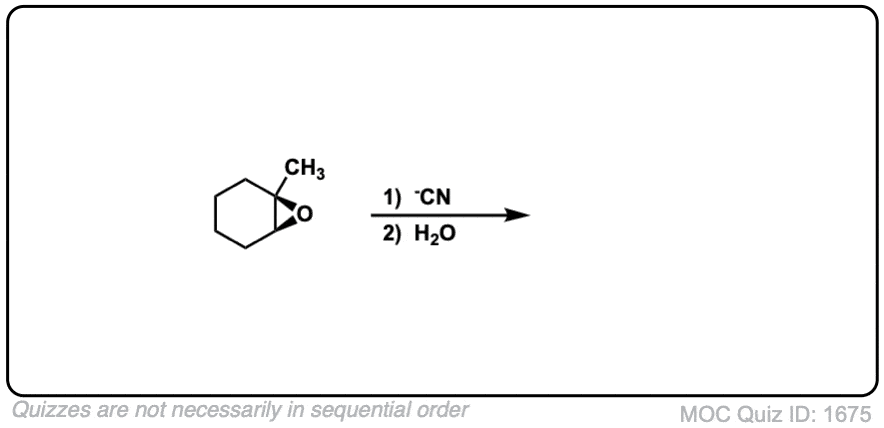 Click to Flip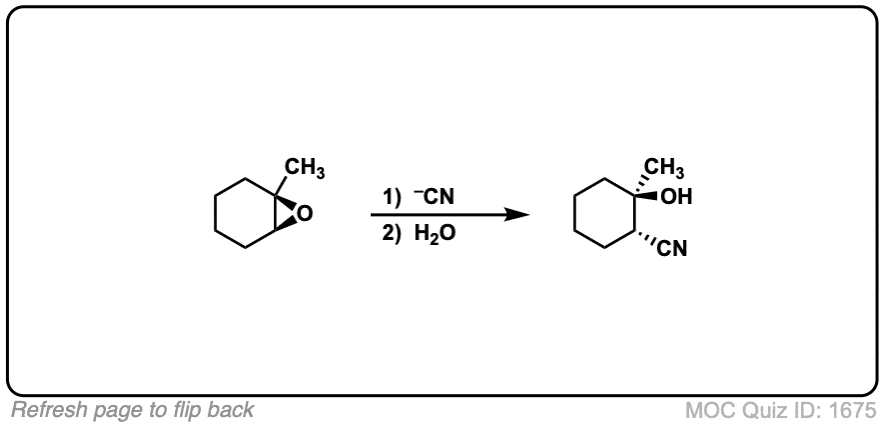 ---
(Advanced) References and Further Reading
---
Real-Life Example:
Org. Synth. 1926, 6, 54
DOI Link: 10.15227/orgsyn.006.0054

Click to Flip