Reduction of aromatic nitro groups to amino groups
Description: Nitro groups can be converted into amino groups by treatment with a reducing agent such as palladium on carbon with hydrogen gas (Pd/C, H2), zinc metal with acid, or tin (Sn) with acid.

This page is available to MOC Members only.
Sign up here for about 30 cents/ day!
---
Real-Life Examples:
Org. Synth. 1928, 8, 66
DOI Link: 10.15227/orgsyn.5.0053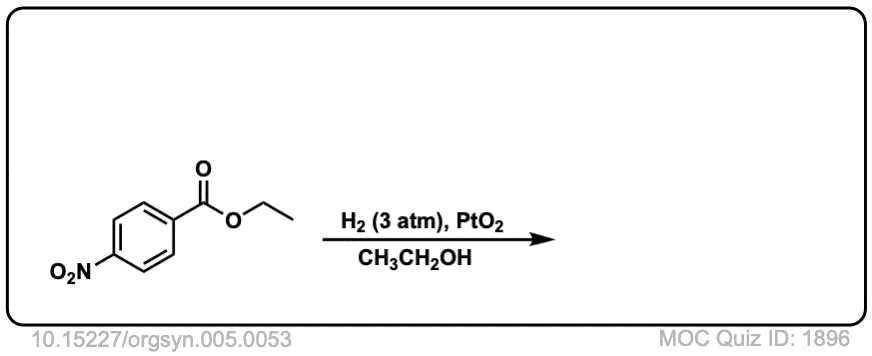 Click to Flip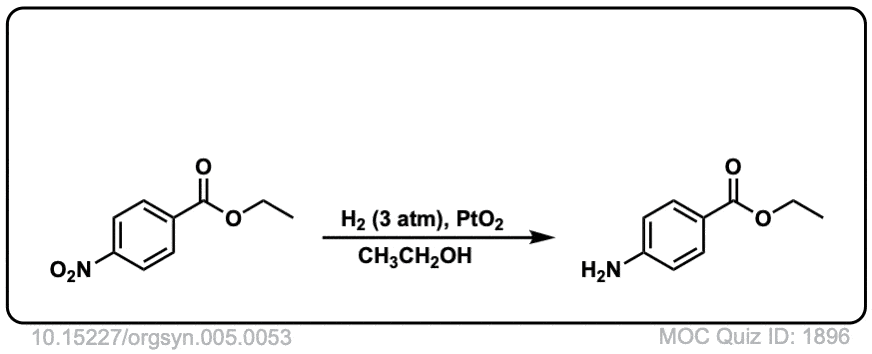 Org. Synth. 1939, 19, 70
DOI Link: 10.15227/orgsyn.019.0070


Click to Flip

Org. Synth. 1948, 28, 11
DOI Link: 10.15227/orgsyn.028.0011


Click to Flip

Org. Synth. 1949, 29, 6
DOI Link: 10.15227/orgsyn.029.0006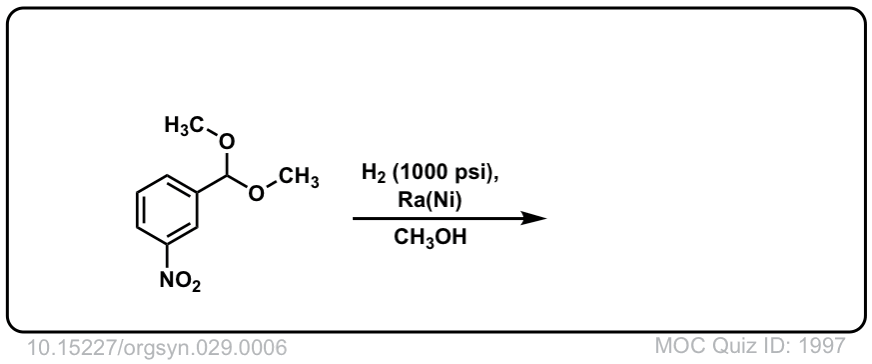 Click to Flip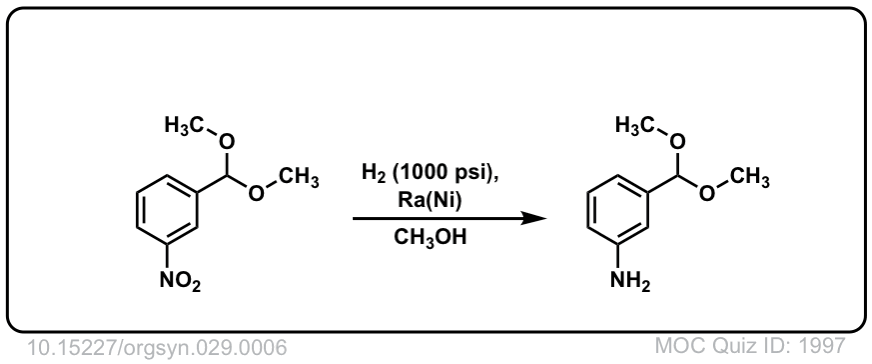 Org. Synth. 1942, 22, 9
DOI Link: 10.15227/orgsyn.022.0009


Click to Flip

Org. Synth. 1966, 46, 85
DOI Link: 10.15227/orgsyn.046.0085


Click to Flip