The Mannich Reaction
Description: The Mannich reaction is similar to the Aldol reaction, except that instead of an enol (or enolate) adding to an aldehyde or ketone, it adds to an imine (or iminium).
This page is available to MOC Members only.
Sign up here for about 30 cents/ day!
---
Real=Life Examples:
Org. Synth. 1943, 23, 30
DOI Link: 10.15227/orgsyn.023.0030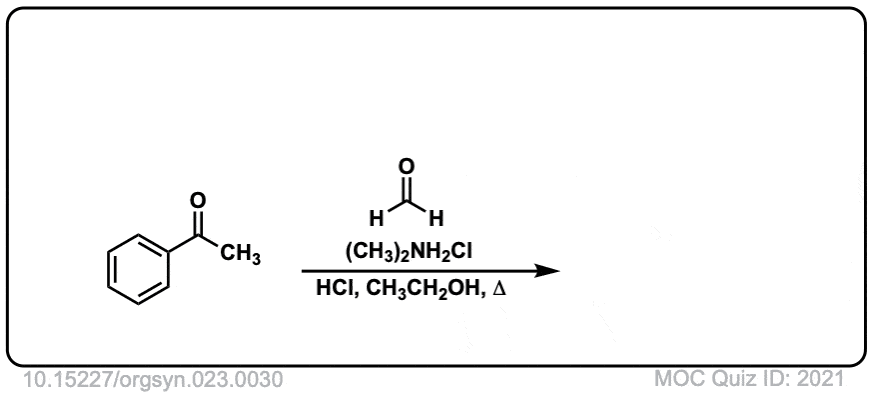 Click to Flip