Formation of imines from primary amines and ketones
Description: Reaction of a primary amine with an aldehyde or ketone results in an imine. The reaction results in the formation of one equivalent of water.

This page is available to MOC Members only.
Sign up here for about 30 cents/ day!
---
Real-Life Examples:
Org. Synth. 1928, 8, 22
DOI Link: 10.15227/orgsyn.008.0022


Click to Flip

Org. Synth. 1941, 21, 108
DOI Link: 10.15227/orgsyn.021.0108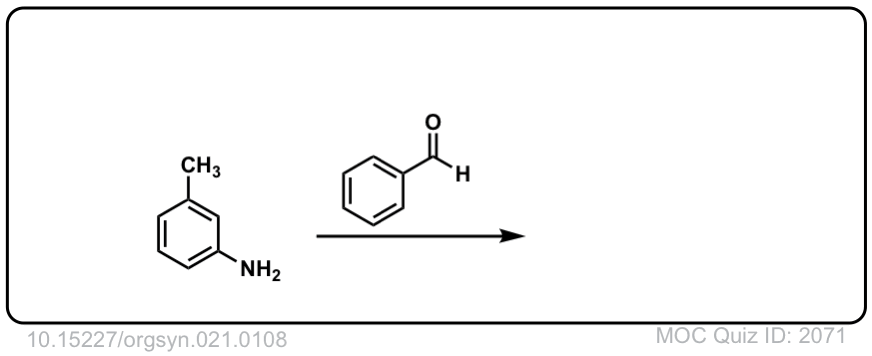 Click to Flip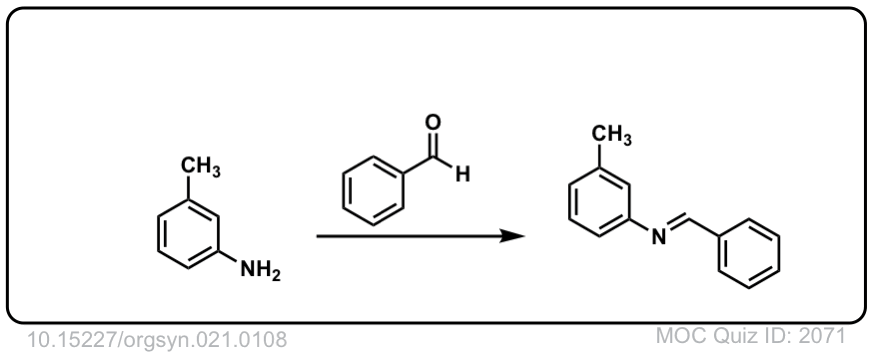 Org. Synth. 1964, 44, 75
DOI Link: 10.15227/orgsyn.044.0075


Click to Flip