Friedel-Crafts acylation of aromatic groups to give ketones
Description: In the presence of a catalyst such as FeCl3 or AlCl3 , acyl chlorides will add to aromatic groups to form aromatic ketones. This is called the Friedel-Crafts acylation reaction.

This page is available to MOC Members only.
Sign up here for about 30 cents/ day!
---
Real-Life Examples:
Org. Synth. 1933, 13, 12
DOI Link: 10.15227/orgsyn.013.0012

Click to Flip

Org. Synth. 1932, 12, 16
DOI Link: 10.15227/orgsyn.012.0016

Click to Flip

Org. Synth. 1934, 14, 40
DOI Link: 10.15227/orgsyn.014.0040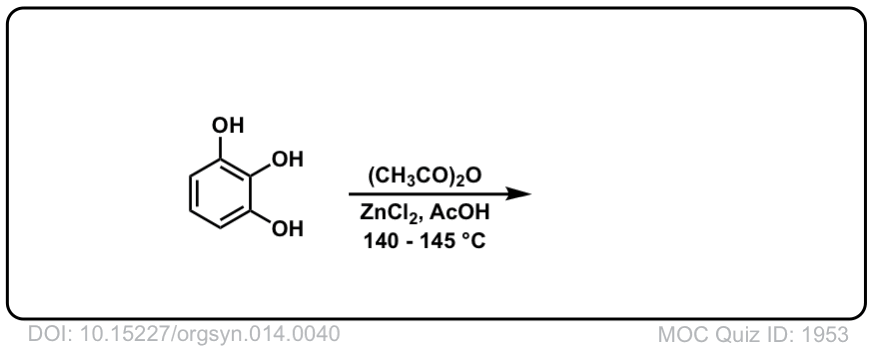 Click to Flip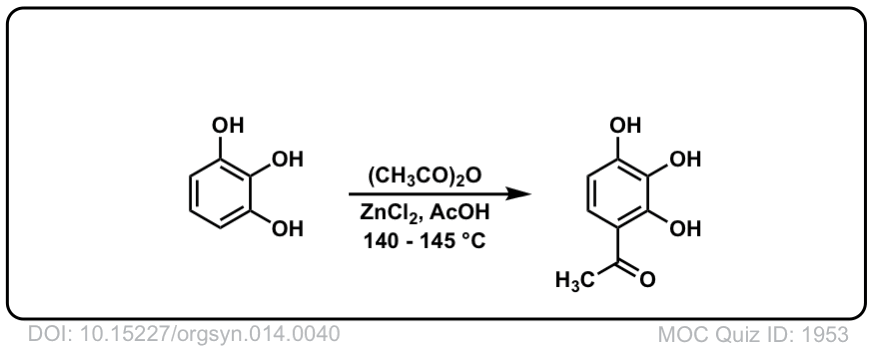 Org. Synth. 1935, 15, 77
DOI Link: 10.15227/orgsyn.015.0077

Click to Flip

Org. Synth. 1940, 20, 1
DOI Link: 10.15227/orgsyn.020.0001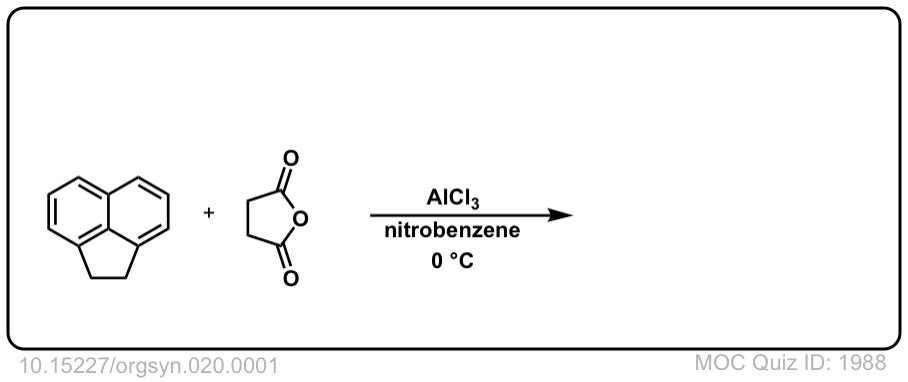 Click to Flip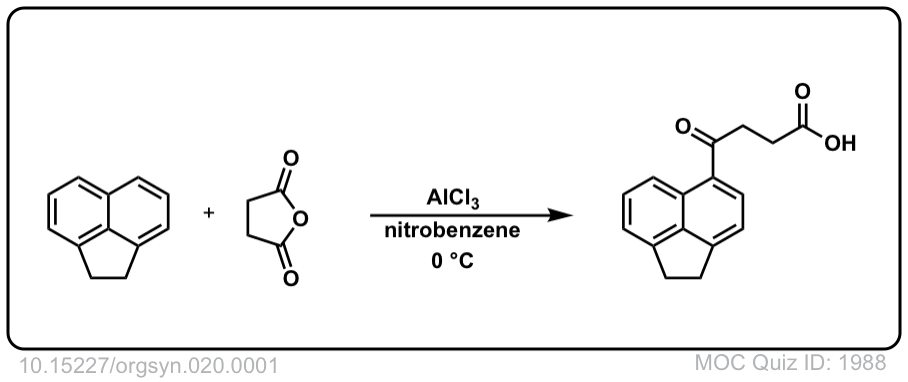 Org. Synth. 1940, 20, 94
DOI Link: 10.15227/orgsyn.020.0094

Click to Flip

Org. Synth. 1950, 30, 1
DOI Link: 10.15227/orgsyn.030.0001

Click to Flip