Blog
Some Perspective
Last updated: September 12th, 2022 |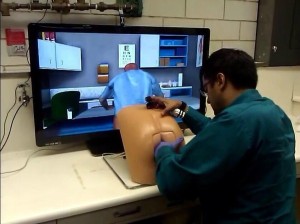 For all of those thinking about med school: organic chemistry is not hard.
.
Complex? Yes. Challenging? Of course. A lot of facts and concepts to memorize and understand? Absolutely. But it's not hard.
"Hard" is calling your patient of 20 years into your office to tell him that he has a few months to live due to an inoperable brain tumor. "Hard" is having to get up at 3 in the morning to drive to the emergency room to do a surgery, then make sure you pack the intestines just right so that they don't bulge back out after you've stitched the patient back up. "Hard" is living with decisions you've made that have led to the death of your patients, even if they were done for superb clinical reasons that any medical malpractice board would never fault. And that's to say nothing of all the administrative problems medical doctors have to deal with. Here's a good one in the
NYT from today
. Michigan's Medicaid reimbursement rates are so low that doctors essentially treat them on a charity basis. Imagine turning away someone with rapidly metastasizing cancer because you cannot continue to do so without losing money. That's hard.
Organic chemistry is not life or death. Organic chemistry is not hard.
As a student taking organic chemistry, here is your assigned task:
1) Understand how the properties of atoms give rise to various types of complex molecular structures.
2) Master chemical nomenclature and the concepts of stereochemistry.
3) Understand how chemical reactivity depends on structure, and master the basic concept of chemical reactivity: namely,  nucleophile attacks electrophile.
4) Master the different types of reactions and use this knowledge to make plans for the synthesis of  simple molecules.
That's a lot, but it's very doable. Especially if you attack it systematically and with strategy. The goal of this site is to help you figure out how.
 Organic chemistry is one of the easiest "hard" things you'll have to do. Compared to some of the things you have to learn in med school,  it's a cakewalk.